The Honor 20's camera capabilities are pretty much official thanks to this game
3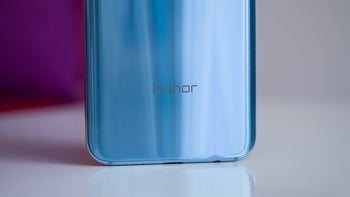 Honor is a Huawei sub-brand that uses its parent company's technologies to spin off its own smartphone creations. They manage to look like Huawei handsets from a parallel reality and they pull it off quite nicely. Right now, the company is preparing to launch its latest flagship — the Honor 20 (not to be confused for
Honor View20
).
We've been hearing some rumors about that upcoming device and we've sort of gotten the idea of what to expect after we saw the
Huawei P30
launch. But it seems the Honor 20 will not be putting much emphasis on a crazy zoom. No, instead, Honor is dabbling in Low Light mode and has recently released promo material meant to convince us that it will be extremely potent.
Up on the Honor Global website, there's
a game you can play
. It's a very short quest-type game where you are asked to navigate a few... "puzzles" by using nothing more but your Honor 20's cameras. We don't see the actual device, no, but we are presented with 4 camera modes — they are the means by which you solve the game's riddles.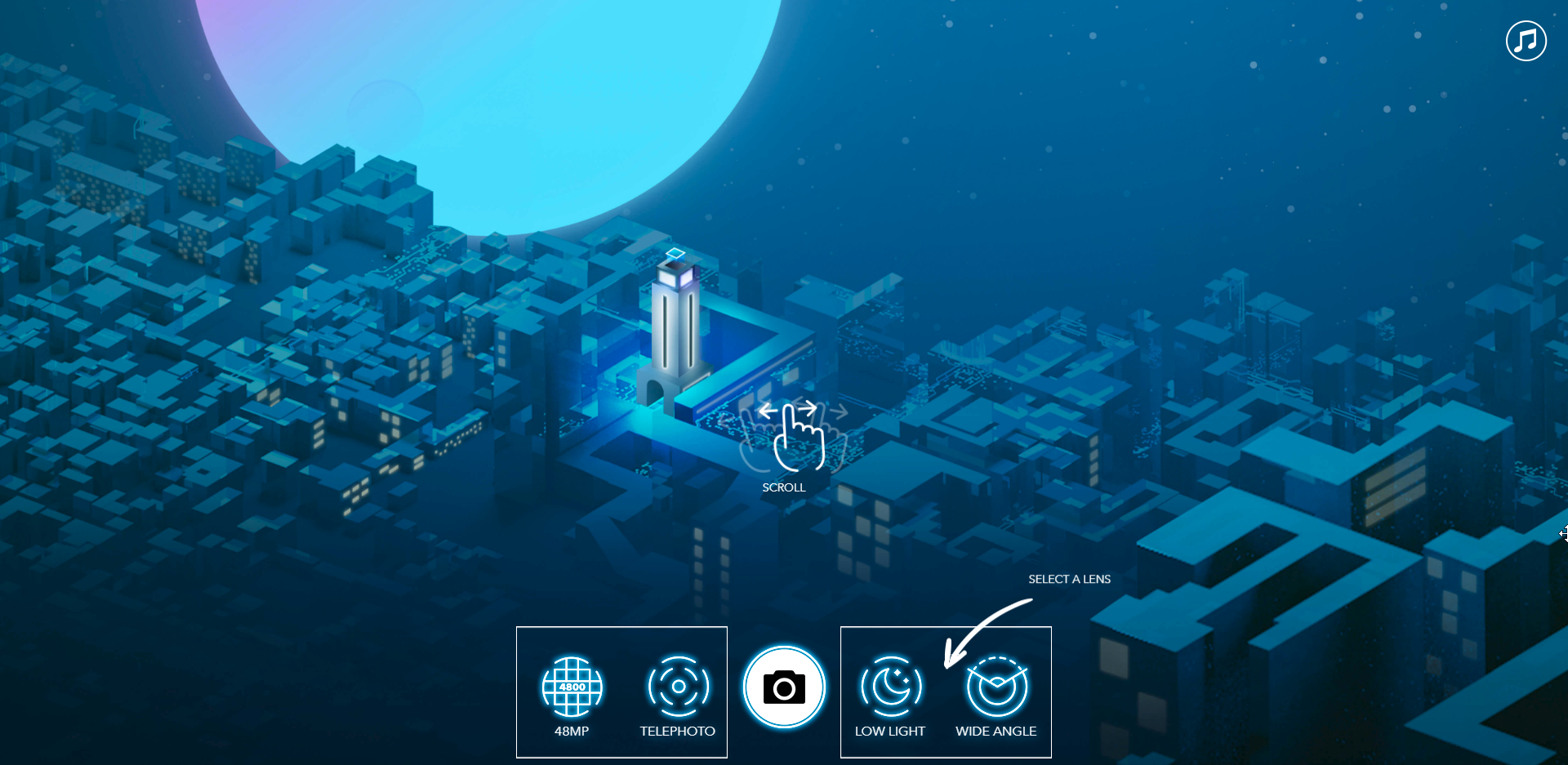 Reach the end of Honor's game, share it on Facebook, and you will be entered in a giveaway raffle for one of the upcoming Honor 20 phones!
So, we can see the 48 MP mode, suggesting that the Honor 20's main camera will have a crazy amount of pixels, just like the Huawei P30 had. Then, there's the telephoto and wide angle modes — nothing new. And there's the low light option.
Of course, Low Light or Night Mode is already available on other phones as well. It usually works like HDR, only there's a lot more computation involved — the phone takes a ton of photos at different exposures, then layers them together to achieve a blend that lights up the shadows, yet doesn't have a lot of noise. At least that's the very, very simplified version of what is going on in these image signal processors that are the new rave right now.
We do find it very interesting, however, that the game does not call these buttons "camera modes". No, it calls them "lenses". Now, this could either be a mistake... or the Honor 20 could have a 4th camera solely dedicated to night time photography.
We've seen this before — the OnePlus 5T introduced the Night Camera as a secondary, physical camera. Its sensor had a 20 MP resolution, but when Night Camera is engaged, the pixels get bundled in squads of 4, effectively making it a 5 MP sensor with huge pixels for more light capture.
The Honor 20 will be announced in London on the 21st of May — only a couple of weeks from now.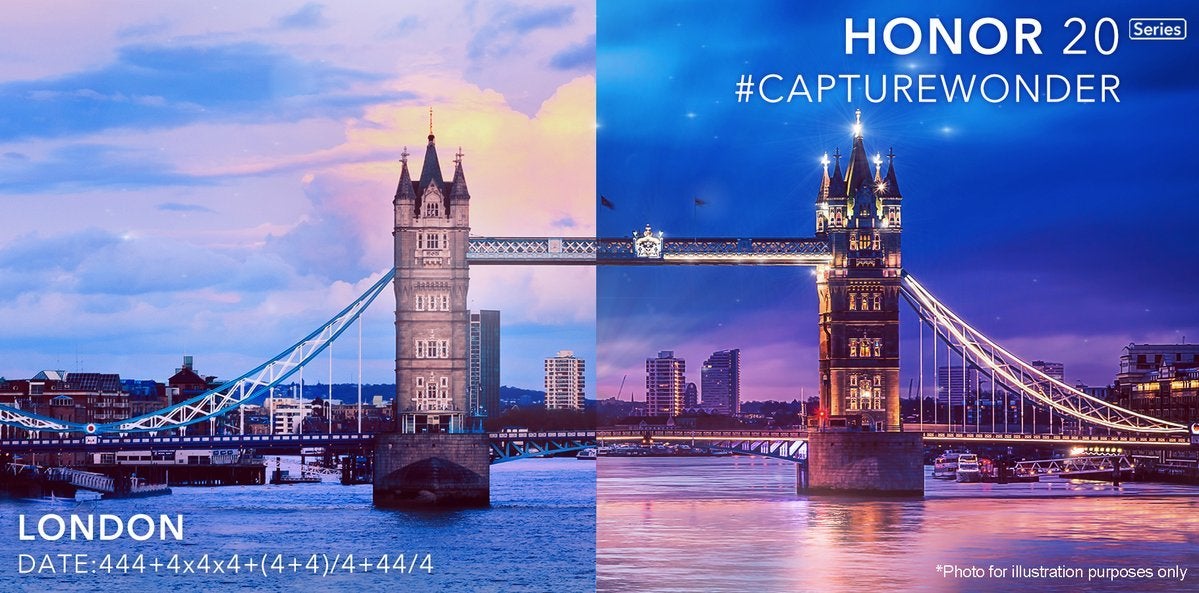 Honor 20 series invite