HBO Max is getting pricier with no ads effective immediately
7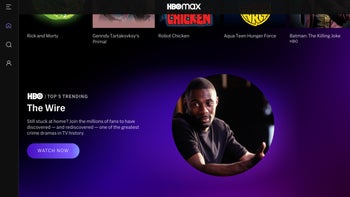 Are you excited for the impending arrival of HBO's hugely anticipated "The Last of Us" series based on the massively popular video game of the same name? Did you miss the glorious second season of Mike White's "The White Lotus" and want to see what all that hype (and those awards) are about... eventually?
Your excitement and/or eagerness to check out new HBO Max content is likely to take a (small) hit, as the streaming service just got its first-ever price hike. This is
reportedly coming into effect immediately
as far as new subscriptions go, with existing users also looking at paying an extra buck a month starting from their next billing cycle (but no earlier than February 11).
Available since its very debut under this name back in May 2020 for $14.99 a month with no ads, HBO Max is jumping to $15.99, which doesn't really sound like a big deal... by itself. But if you're subscribed to more than one streaming platform (and you probably are), the price increases of the last couple of years are likely to add up after a while to a pretty hefty sum.
Netflix, for instance,
revised its monthly charges
for both Basic and Standard plans in early 2022... after previously pulling a similar stunt in 2019. The only HBO Max option without commercials is now 50 cents costlier than Netflix's standard streaming tier, but at $19.99,
the industry leader
's Premium plan remains unrivaled... in a bad way.
With (almost) all the negative attention in the world pointed in Netflix's direction after a string of inexplicable show cancellations and a very unpopular
crackdown on password sharing
, this was probably the best moment to bring about an HBO Max price hike that had frankly been a long time coming.
Of course, the Warner Discovery-owned platform is not in an ideal spot from a public perception standpoint either on the heels of some unpopular content... managing decisions of its own, but at least the aforementioned "Last of Us" series is getting glowing reviews and the first season of "House of the Dragon" broke all the possible viewership records.