Starting August 16th, Verizon's unlimited subscribers get six free months of Apple Music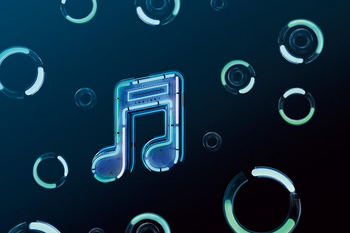 If you're a new or existing subscriber to one of Verizon Wireless' unlimited plans, you are eligible to receive half a year of Apple Music for free. Now, if you have never subscribed to Apple Music before, you're entitled to a free three month trial anyway. Still, let's not look a gift horse in the mouth. Verizon customers taking advantage of Apple's largesse will be able to stream tunes over 4G, or Wi-Fi and even download songs for playback later. Apple Music currently has a library of 45 million tunes that subscribers can select from.

For years, Verizon has been associated with Android through various exclusives with Motorola. And while the
Pixel
handsets can be used with all four major stateside providers, the only carrier it can be purchased from in the U.S. is Verizon. The Pixel handsets are the quintessential Android phones. But Big Red is planning on offering more exclusives from Cupertino. Angie Klein, VP of marketing at Verizon, hints that more Apple promotions are coming to Verizon.
"This first-of-its-kind offer is just the first step in an exclusive partnership with Apple. It gives our customers exactly what they want: Apple's best-in-class music streaming experience, paired with an unlimited plan tailored to them, on the network they deserve. And now that you can mix and match our unlimited plans, every person in your family can stream worry-free on the unlimited plan they need, without paying for things they don't - and enjoy all the music they want for six months free with Apple Music with this exclusive offer in the U.S."-Angie Klein, VP of marketing, Verizon Wireless
The six free months of Apple Music will become available to Verizon's unlimited subscribers starting on August 16th. A promotion like this could end up helping
Apple Music extend its lead over rival streamer Spotify
in the battle over which music streamer has the most paid subscribers in the U.S.
source: Verizon