Gurman contradicts Kuo on the possibility to see a foldable iPad in 2024
9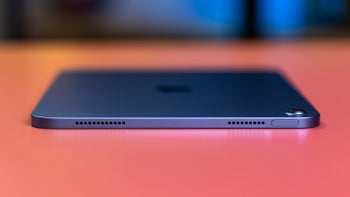 Yesterday, reputable industry insider Ming-Chi Kuo shared his predictions about a
foldable iPad that's possibly to come in 2024
. Now, another reputable figure in the exciting Apple predictions and expectations world,
Mark Gurman
, says that he hasn't heard anything about a foldable iPad in 2024.
Foldable iPad in 2024: real or not real... is it happening?
Well of course nobody can know for sure whether or not we're going to see a foldable iPad in 2024. Although it would be nice if Apple diversifies its iPad portfolio, that doesn't necessarily mean it's going to happen sooner rather than later.
The thing is: both analysts have quite a stable track record when it comes to Apple leaks. As usual, both of them have also been wrong here and there. Ming-Chi Kuo uses supply-chain information to predict release timeframes for Apple devices, with a generally good track record. As we already mentioned, Kuo expected to see a foldable iPad in 2024, and also that 2023 won't really be the year of iPads (in terms of big changes, upgrades, or sales).
Mark Gurman from Bloomberg says that he hasn't heard anything about a foldable iPad in 2024. He instead says that OLED iPad Pros + specced-up versions of the entry-level iPad and the iPad mini will be the iPads to look forward to in 2024. He does agree on 2023 being a somewhat weak iPad year. He usually sources his information directly from contacts within Apple and the supply chain.
The additions in the iPad lineup will be the redesigned OLED iPad Pros in 2024 + entry level and Mini spec bumps. As I wrote before, 2023 will be a light year for the iPad (and Watch). Also not hearing anything about a foldable iPad in 2024. https://t.co/WsByewy7hmhttps://t.co/e33aCHuocB

— Mark Gurman (@markgurman) January 30, 2023
Usually, those two analysts' reports align. Well, we guess not this time. Also - keep in mind that it's been years of rumors and speculations about a foldable Apple device (first, it was rumors about a
foldable iPhone
, now it's an iPad), but we've never seen it, nor have we heard anything official from Apple. With that being said, it may be possible Apple chooses not to join Samsung and the others in the foldable game.
All in all, it's quite early to be certain, and if anything, surprises are still possible. When we know more, we'll make sure to inform you, so stay tuned!