New Pixel 4 color options based on Android 10's refreshed palette envisioned in concept renders
22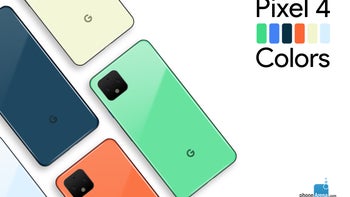 The Google Pixel 4 is just around the corner, and as is tradition, we've already heard and seen pretty much everything there is to know about the upcoming Android 10 flagship. We even got to see it in the flesh in a series of leaked
hands-on videos
, and real-life images of an
Orange (a.k.a "Coral") Pixel 4
! We already know that the Pixel 4 will launch in white, black, and the aforementioned orange, color options, but Google's recent reveal of
Android 10
made us think,
"what if there were more?"
Android 10 is the latest version of Google's mobile operating system, and it does more than just introduce a handful of new features. Android 10 is a bit of a "rebranding" effort on Google's part, in that it does away with the dessert-themed naming scheme and ushers in some changes in the brand identity department as a whole . The Android logo has been redesigned and prominently features the head of the iconic green robot, instead of its full body. The signature green color has also been altered to a different shade – one that has a touch more blue in it, so it better meshes with Google's overall brand palette.

The palette that shapes Android's new brand identity
Aside from the tweaked green—called
Android Green
—Google also brought a handful of other colors to the table that play along with ti nicely. These include three different shades of blue, a very pleasant orange, and a pale shade of Chartreuse Yellow. Looking at the new palette, we've noticed that the orange seems almost identical to what we've seen in leaked images of the Orange Pixel 4, and this got us thinking,
"what if the other colors got the same treatment?"
We think that an Android Green Pixel 4 could look particularly fresh! Alternatively, a
Mint-colored version
would be sweet, but we wouldn't hold our breath for that one.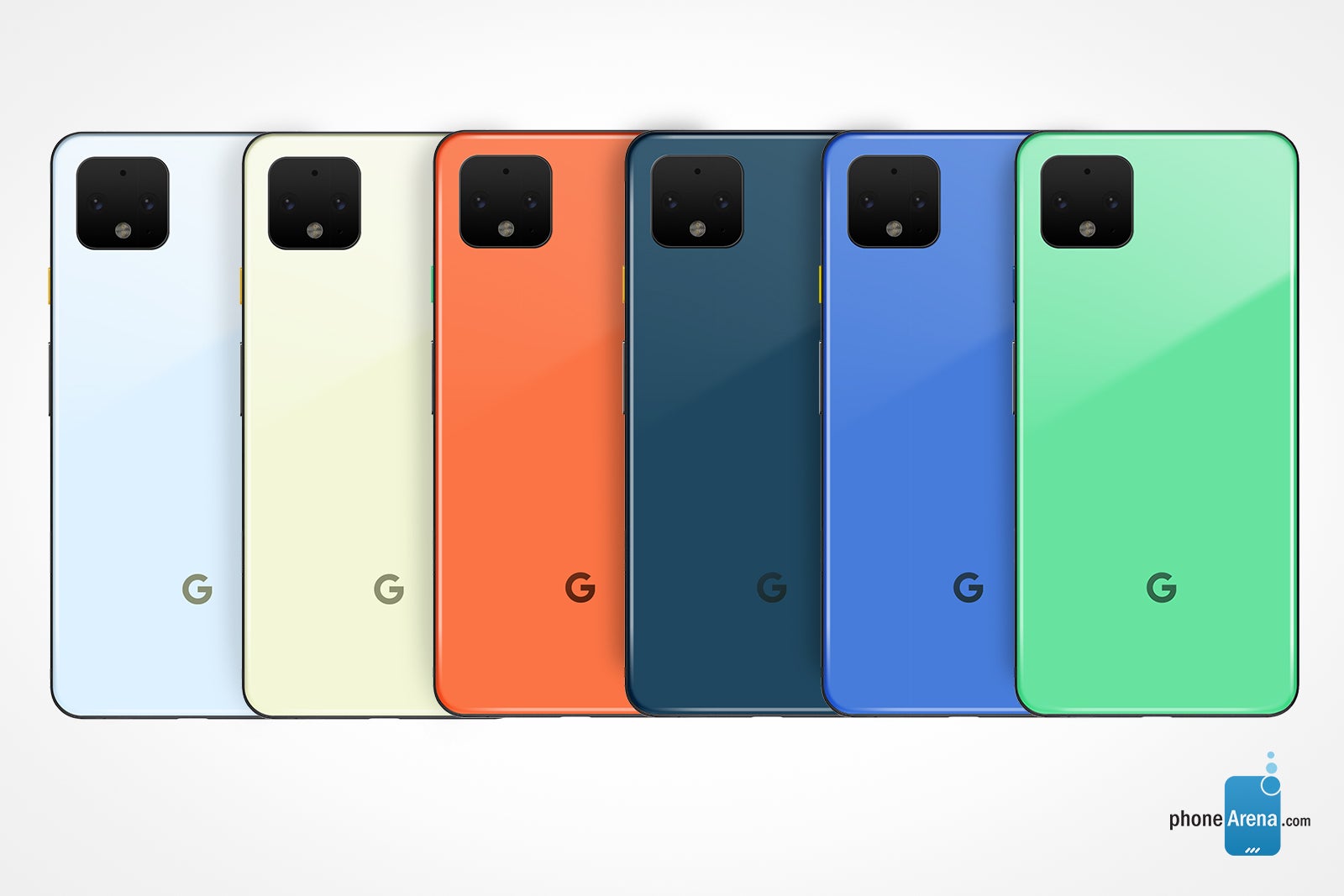 Google Pixel 4 design concepts in Androdid Green, Blue, Navy Blue, Orange, Chartreuse, and Pattens Blue
Now, we're fully aware that Google is very particular when it comes to Pixel phones and color options, and doesn't release more than three or four variations. Still, we thought it would be fun to imagine what the Pixel 4 would look like in some of the new colors that the company introduced to Android with the latest release.
If the leaked photos of an Orange Pixel 4 are anything to go by, some of the new color options may have a black frame that contrasts nicely with the lively paint jobs. We reflected this in our concept design. Which one do you like the most, the Android Green, Blue, Navy Blue, Orange, Chartreuse, or Pattens Blue Pixel 4? Tell us in the comments below!