More Google Pixel 3a details revealed, including a surprisingly high-quality screen
20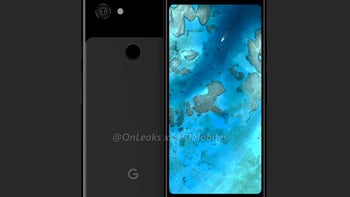 Google Pixel 3a CAD-based render
We've known for quite some time that Google is looking to break with its tradition of unveiling just two phones every fall by releasing a lower-end Pixel duo at some point this spring. But it was only recently that the somewhat confusing
Pixel 3a and 3a XL names
started making the rumor rounds, replacing the long-expected
Pixel 3 Lite and 3 Lite XL
monikers.
According to several reliable sources, that's how Google plans to market these mid-range devices after all. While we have no idea what the "a" stands for and exactly when the two new stock Android handsets are supposed to see daylight, the key specs and features of the smaller model
were "confirmed" less than 24 hours ago
by a trusted
9To5Google source
"familiar with the phones."
A mid-end variant with a top-notch, no-notch screen
When Google was first rumored to be working on lower-cost Pixel 3 models, some people immediately assumed that meant lower-quality displays in addition to lower-end processors. But although the Pixel 3a is indeed expected to pack a Snapdragon 670 SoC that would represent a major downgrade over the 845 inside the "regular" Pixel 3, the latter's 5.5-inch P-OLED panel could go largely unchanged.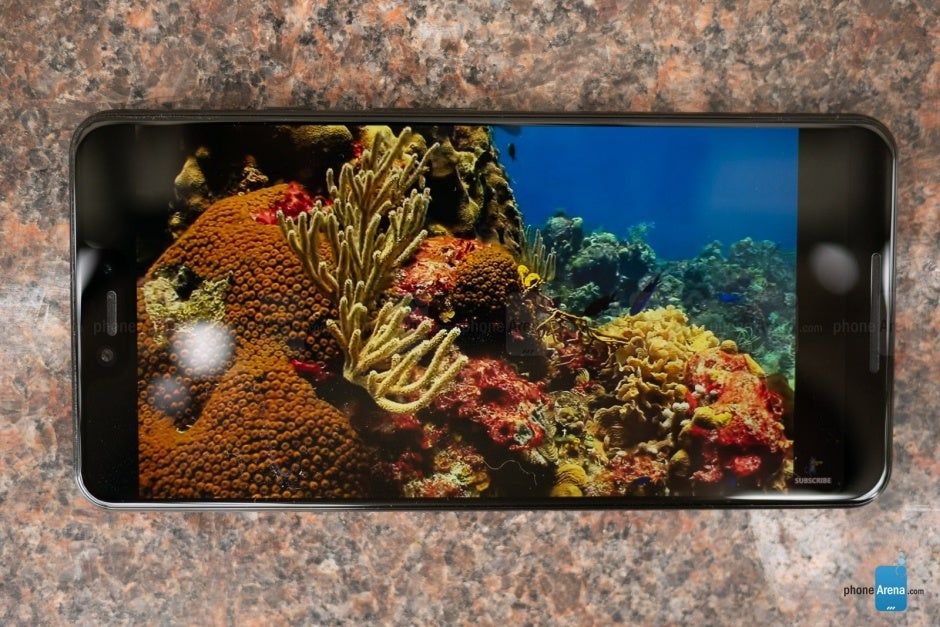 That Pixel 3 screen is a beaut
After spending quite a bit of time examining the 5.6-inch screen of the Pixel 3a,
Stephen Hall is all but certain
he's looking at an OLED affair with decent 2220 x 1080 resolution and no "modern" method (read gimmick) to slim down its bezels near the point of invisibility. Now, the Pixel 3 display is obviously far from perfect, basically competing in a lower league compared to Samsung's sensational Super AMOLED "Infinity" panels on the
Galaxy S10 and S10+
.
Still, our
in-depth review
found the 5.5-incher was fully capable of producing brightness, contrast, and color temperature levels similar to some of the world's best high-end phones. If Google indeed plans to offer that at a lower price point, we must admit we're impressed. Then again, LCD technology would have helped drive production costs way down while possibly having only a moderate impact on display quality.
Sounds like the search giant was faced with a pretty tough choice. Unfortunately, we won't find out if Google made the right call until seeing the official retail prices of the Pixel 3a and 3a XL.
More features, more reasons to be excited (and a little worried)
Seeing as how the
Pixel 3
started at an arguably excessive price of $799, your concern about the 3a and 3a XL not exactly being what we'd normally call affordable is definitely justified. After all, the Pixel 3a is expected to "borrow" the state-of-the-art rear camera of its forerunner in addition to the aforementioned high-quality OLED screen. But don't worry (too much), as a series of compromises will be made to slash at least a couple hundred bucks off.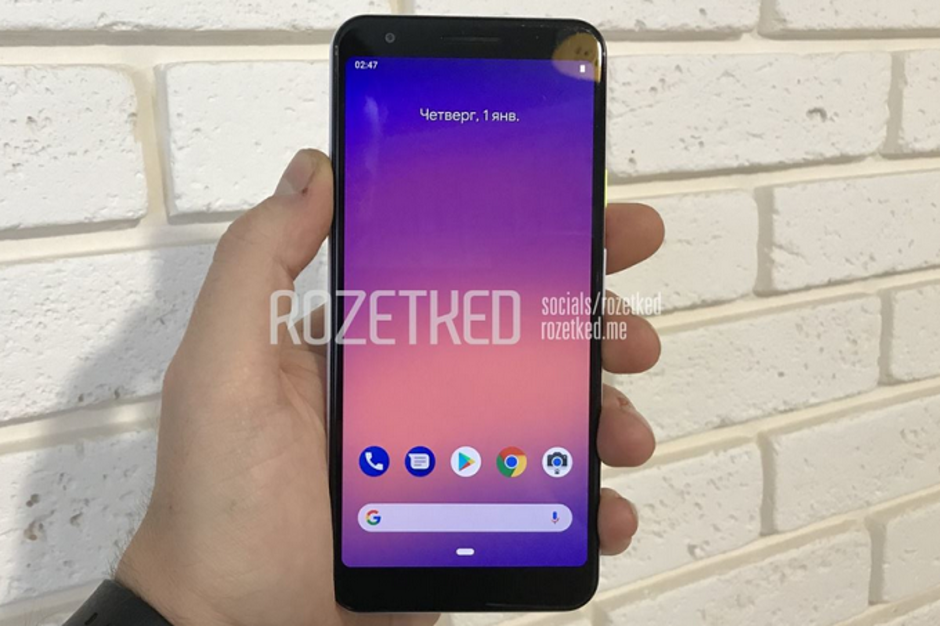 Leaked hands-on photo of the Pixel 3 Lite, aka Pixel 3a
For instance, you will lose the water resistance rating of the Pixel 3, although on the bright side, you should win back the beloved headphone jack. From a build quality standpoint, the Pixel 3a is allegedly not looking to make a great impression, ditching the premium glass/metal combo to rely primarily on plastic. But for what it's worth, the device is described as light and not too cheap-feeling.
Wireless charging support is another pretty big thing eliminated to help reduce the retail price, but the battery is actually slightly larger than the one powering the 5.5-inch Pixel 3, at 3,000 mAh. Last but not least, the secondary front-facing shooter is out of the equation, leaving a single 8MP wide-angle lens in charge of selfie action. Oh, and the rear camera is apparently noticeably slower, even though it's unclear if that's caused by another cost-cutting measure or just unpolished, pre-release software.