Fourth Google Pixel 3 color revealed as pink, but confusion surrounds the other three
6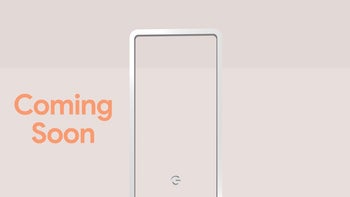 Google faces a truly daunting task if its intention is to pit
the impending Pixel 3
and
Pixel 3 XL
directly against Apple's recently unveiled
iPhone XS, XS Max, and iPhone XR
.
The
Pixel 3 XL
has already caught a lot of flak for what many consider to be the epitome of lazy design, while the regular-sized
Pixel 3
arguably looks better on the outside, which may not be enough to compensate for a price point that's unlikely to undercut the
iPhone XR
by much.
On the bright side, Android purists will be happy to know Google is preparing plenty of color for the Pixel 3 and 3 XL exterior to rival the snazziness of
Apple's more affordable 2018 handset
.
Three paint jobs were revealed
by the search giant itself on an official website teasing the looming arrival of the Google Pixel 3 duo in Japan last week, but surprise, surprise, it seems the "coming soon" page was hiding a fourth option in plain sight.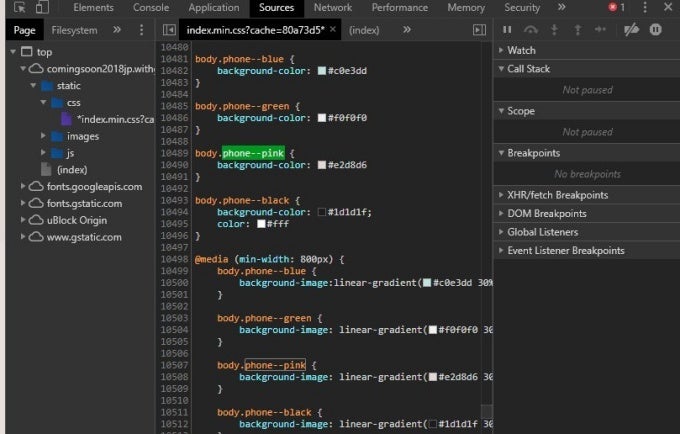 This is listed as "pink" in the source code, although the smartphone outline suggests a far less eye-catching shade than the
Rose Pink of Samsung's Galaxy S8 and S8+
, for instance. Some folks on Reddit have been quick to speculate the official branding could somehow be derived from the word "peach", with "Just Peachy" indeed sounding like something Google would do and its hardcore fans would eat up.

Bizarrely enough, the source code contains references to blue, green, and black Pixel 3 variants, while the images themselves appear to hint at black, white (or grey), and mint (or aqua) hues. Exactly how many different shades of the Pixel 3 and 3 XL are "coming soon?"