Get the Google Pixel 2 XL for $400 with Verizon installments after a $450 discount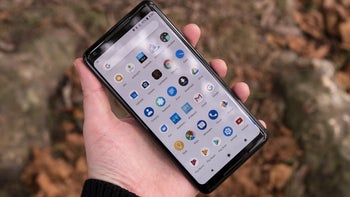 Hot on the heels of the Pixel 3 and 3 XL release, Google marked down last year's Pixel 2 XL
from a starting price of $849 to $699
. But if you already know you'll activate the stock Android-powered 6-inch phone on Verizon, you might as well take advantage of Best Buy's latest promotion and score some massive savings.

Instead of coughing up a whopping $849.99 all in all after 24 monthly installments of $35.41 each, new and existing Verizon subscribers can pay a significantly more reasonable $400 or so.

That's 24 installments of $16.66, no strings attached... apart from the obligatory activation on a Verizon device payment plan. No trade-ins required, no promo codes or bill credits involved. And yes, you can get the substantially discounted Google Pixel 2 XL in time for Christmas by choosing fast store pickup at checkout.

By the way, if you go directly to Verizon to purchase this handset, you'll be charged $31.25 a month for two years after a modest $100 online-only reduction of its list price.
Clearly, the
Pixel 2 XL
is no longer worth $850 or $750 (some would argue it never was), but at $400, it's hard to find a better all-around flagship package right now. The single rear-facing camera is still great, the Snapdragon 835 processor reasonably fast, the software experience always smooth and modern, while the large no-notch display seems to have aged quite gracefully.
Recommended Stories