The in-display fingerprint scanner on the Vivo X20 Plus UD won't work with certain screen protectors
16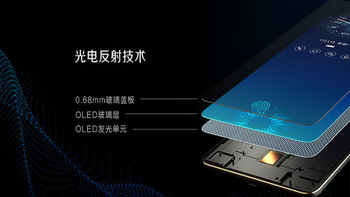 Earlier this month at CES,
Vivo showed off its new in-display fingerprint scanner
. Important details were not divulged at the time, such as the name of the phone and when it would be made available.
That information was released this morning by Vivo
, and we can tell you that the in-screen display will be found on the new Vivo X20 Plus UD. The information disseminated today by the manufacturer includes specs, pricing, and the date when Vivo will start accepting pre-orders.
If you plan on purchasing the Vivo X20 Plus UD when it hits the Chinese marketplace on February 1st, there is something that Vivo says you should know. Screen protectors exceeding a certain thickness will prevent the in-display fingerprint scanner from working correctly. In order to make sure that users don't have any issues with the biometric reader, the phone is going to come with a screen protector that is thin enough to protect the display, and still allow you to unlock the device by pressing the fingerprint icon on the unit's screen.
Since a scratch on the display in the wrong place could prevent the fingerprint scanner from working, you are going to want to use the screen protector that comes out of the box with the phone. And if you need to replace it, Vivo will sell you screen protectors that are compatible with the in-display fingerprint scanner. Buying any brand of screen protectors off the rack could prevent you from quickly unlocking the phone and verifying your identity with a tap on the glass..
source:
Engadget