Family Link is a new Android app that helps parents manage their kids' usage of smartphones and tablets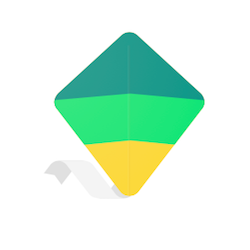 As smartphones and tablets become more widely available, people of all shapes, sizes, and ages are able to get their hands on them easier than ever before. This increase in availability has resulted in more and more adolescents being able to use smartphones and tablets, and while exposing children to technology at such young ages is a great way to teach them how today's gadgets work, it should go without saying that there are restrictions/limitations need to be set in place when a youngster has his or her hands on a device that's capable of accessing the Internet in its entirety.
On Wednesday, Google announced a new service that it hopes will make parents' jobs of managing their kids' use of their electronic devices much more efficient. Google is calling the new service Family Link, and although you currently need an invitation in order to actually start using it, there appears to be plenty of tools to ensure that young-ones stays as safe as possible when using their Android-powered devices.
With Family Link, parents will be able to create a Google account for their 13-year-old or younger child and install the Family Link app on the device that they want to manage. Once this is done, Mom or Dad can install and sign into Family Link on their phone and then have control over what their kid can access and when they're able to do so. Controls for deciding which apps can be installed from the Google Play Store, setting screen-on time limits, and the ability to remotely turn off a managed device is all accessible through the Family Link app. Google also showcases weekly and monthly usage reports so you can see how often your child is interacting with certain apps, and you can even set up a "Bedtime" for a device so that it will automatically shutdown during certain parts of the day.
Although Family Links sounds awesome on paper, the current invite system isn't the only thing that's holding the platform back. Family Link can only be used on Android devices that are running Android 7.0 Nougat or later, and while we don't necessarily blame Google for only wanting to support the latest version of Android with a new product like this, there's no doubt that this restriction will greatly limit who will actually be able to take advantage of what Family Link has to offer.
If you have a family and own multiple phones or tablets that are currently equipped with 7.0 Nougat or newer, you can find more information and request an invite for Family Link through the link below.