Google to add new languages and features to Google Assistant as the virtual helper goes global
1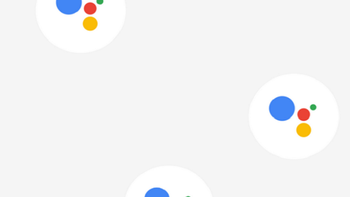 Google announced today that its digital virtual assistant, Google Assistant, is taking its act on the road. And by on the road, we mean that Google has plans to make Assistant available to consumers all around the world. Already offered in eight languages, by the end of the year Google Assistant will be available in more than 30 languages. 95% of the eligible Android devices worldwide will be able to install Google Assistant by the time 2018 comes to an end.
The first new languages to support both the Android and iOS Google Assistant app over the next few months will be Danish, Dutch, Hindi, Indonesian, Norwegian, Swedish and Thai. As the year goes on, additional languages will be added. Speaking of languages, Google plans on making Assistant multilingual. This way, if you speak English at home, but German in the office, the virtual assistant will be able to understand you in both locations. The first three languages available for multilingual users will be English, French and German with more to be added as the year progresses.
Google's Assistant Mobile OEM program helps manufacturers build deeper integrations between Assistant and mobile devices. With the use of new AI-dedicated chips, Google and these smartphone manufacturers will be able to create commands that will work for specific handset models. Google also wants to allow the "Hello Google" and "Hey Google" hotphrases to open Google Assistant on a phone even when the screen is off. Some models already do this. And google says that new integrations are coming from LG, Xiaomi and Sony.
Google Assistant can do many things from controlling your smart appliances to streaming audio, setting your alarm and more. Soon, it will have two new capabilities.
Routines
allows your Assistant to handle multiple tasks with just one request. You can use up to six routines for your morning at home, commute to work, commute back home, and evenings at home. For example, if you say "Hey Google, I'm home," you can set your Google Assistant to turn on the lights, repeat any reminders set for your return home from work, and play some relaxing music.
Also, users will now be able to set location-based reminders using their Google Assistant supported smart speaker. For example, on your Google Home, tell Assistant that you want to pick up some bread at the supermarket. When you arrive at the store, you will receive the reminder on your phone.
Google Assistant and Alexa are currently seen as the two top virtual helpers in the industry with Siri in third. We would imagine that Google and Apple will have plenty to say about this at their respective developer conferences to be held later this year.
source: Google