Google Home Max is the loudest but most expensive Google Assistant speaker yet
9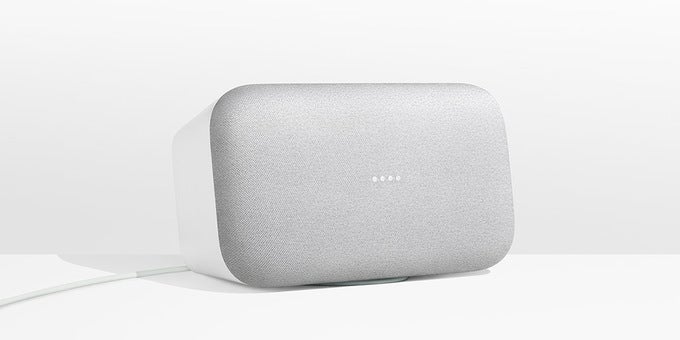 See that cool-looking speaker up there? That's the new Google Home Max. Yup, Max – because it is the biggest, most powerful, most capable Home speaker Google has in its arsenal. And most expensive too, but we'll get to that in a bit.
At its core, the Google Home Max is a Google Assistant-enabled device delivering the functionality of the Google Home we're already familiar with. You can use your voice to search the web. You can get information on weather updates and flight delays. You can play trivia games and ask it to tell bedtime stories to your kids. It can serve as your alarm clock, it can make free phone calls across the US, and tons more.
But audio quality is what the Google Home Max is built to impress you with. It isn't only much louder than the classic Google Home speaker. It uses artificial intelligence to analyze its environment and alter the sound accordingly. It can correct for the room's acoustic properties, and it will play at a lower volume in the evening. If it is moved, it will readjust to its new positioning within seconds. On the inside are tucked four sound drivers in total – two 4.5-inch high-excursion woofers for solid bass and two 0.7-inch tweeters to handle the high frequencies. You can stream music from popular audio services, such as Google Play Music and Spotify. Buyers will be treated with a free 12-month subscription to YouTube Red.
As far as pricing goes, the Google Home Max is not going to be cheap. It will cost $399 when it is launched in December. Though if the sound quality is as high as Google wants us to believe, this guy would be welcome to find itself under the Christmas tree.