Steve Harvey GIF confuses grandmother who runs to Verizon for help
14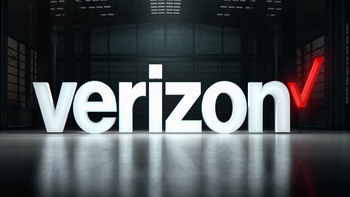 There are some grandparents who know everything about their smartphones. Some can even put the most tech-savvy teen to shame. But it doesn't seem like the grandmother of Forbes staff writer Alex Konrad would be a member of that group. Konrad sent out a tweet explaining that he and his his grandmother, known as "Grammy," were in a family group chat when someone in the group sent a GIF of
Family Feud
host, author, talk show host and man around town Steve Harvey, who was shown clapping his hands.
For Grammy, who wasn't familiar with the GIF concept, the idea of seeing someone she didn't know (she must be a Richard Dawson fan) appear on her phone continuously clapping blew her mind. She wrote in the group chat, "Help??!!! Who is that person clapping above????? Why??"
Desperate to make it stop, Grammy headed to a Verizon store hoping that someone there could tell her how to make the annoying man go away. She summed up her experience at Big Red for the family members still chatting in the group. "Verizon guy was totally casual about it. Said it's 'Running in a loop' ... & said it would run out eventually. To which I replied but it will use up all its charge & he said "no — not at all" hmmmm leaving me speechless & perplexed!!!!!!!!!"
Eventually, Konrad explained the situation, and Grammy understood. Kudos to Grammy (who sounds pretty cool) for owning a smartphone in the first place (many grandparents own flip phones or feature phones) and for making the trip to Verizon. She never gave up and in the end, she learned something about her phone. We'd still bet that she prefers Richard Dawson to Steve Harvey on
Feud
.