Make your inner hero proud with this Garmin Captain America smartwatch deal!
We may earn a commission if you make a purchase from the links on this page.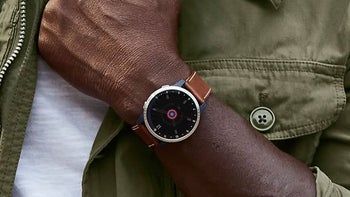 It's hard to be a hero nowadays when you need to juggle between your 9 to 17 job, driving your kids around like some high-level executives, and dealing with bills and mortgages. Wait, that's what modern heroism is all about. And now you can commemorate it with a discounted Garmin limited edition Captain America watch. Why not cement your superhero status with a watch that has the engraving "I can do this all day" on its back? Right? Let's see what this watch is all about!
The Garmin Legacy Hero Marvel is a special edition GPS watch that was made in partnership with Marvel Comics. This watch was designed to appeal to fans of the famous Marvel superhero movies. It has a variety of unique design elements that pay tribute to some of Marvel's most popular characters.
One of the standout features of the Garmin Legacy Hero Marvel is its rugged design. It has a durable, stainless steel bezel and a scratch-resistant display, ensuring that it can withstand the rigors of daily wear.
In addition to its durable construction, the Garmin Legacy Hero Marvel also boasts a range of advanced features. It has GPS and GLONASS capabilities, allowing users to track their location and navigate their way through unfamiliar terrain. It also has a built-in altimeter, barometer, and compass, providing users with important information about their surroundings.
The Garmin Legacy Hero Marvel also has a range of fitness-tracking features, including a heart rate monitor and the ability to track steps, calories burned, and sleep. It is also water-resistant up to 100 meters, making it suitable for use in wet conditions.
What really sets the Garmin Legacy Hero Marvel apart, however, is its unique design. The watch features a special Marvel Comics logo on the bezel and a superhero-themed strap. Overall, the Garmin Legacy Hero Marvel is a top-quality GPS watch that is designed specifically for fans of Marvel Comics. Make your inner hero proud and show the world how tough you really are!