Galaxy S23 Ultra and Apple iPhone periscope zoom cameras to share Samsung tech
We may earn a commission if you make a purchase from the links on this page.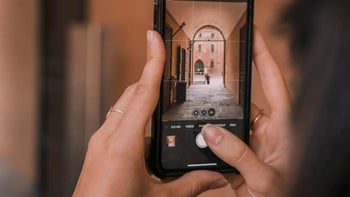 The
Galaxy S23 Ultra
will be launched with a camera that provides 10x optical periscope zoom about a month from now, and its folded optics kit will have something in common with the periscope zoom camera that Apple is said to employ on its most expensive 2023 phone, the
iPhone 15
Pro Max/Ultra.
The folded optics magnification, which in Apple's case is said to be 6x instead - between the 4x zoom of the
Pixel 7 Pro
and the 10x solution that Samsung employs - will then reportedly trickle down to the
iPhone 16 Pro
as well, or whatever Apple calls its flagship 2024 handset line.
Apple will allegedly be diversifying the component suppliers for its first foray into periscope zooming with Jahwa Electronics instead of only counting on its longtime camera module partner LG, report industry insiders for
The Elec
. The reason is that Jahwa and Samsung have developed superior ball guide style actuator for the folded optics, which is more stable and ensures precise light refraction when zooming compared to Apple's current spring-loaded solution that on top of that consumes more battery.
Jahwa's actuators are also going to be in the upcoming Galaxy S23 Ultra as Samsung partnered for their development precisely to use them in its flagship lines, but they will also find their way into Apple's
iPhone 15 Pro Ultra
in a 70%-30% split with LG. Apparently, both Korean companies are now building additional facilities for folded optics components to capitalize on Apple's jump on the periscope zoom bandwagon.
We've been hoping that the iPhone 15 Pro may also be equipped with the folded optics camera, too but Apple analyst Kuo shot those rumors down saying that only the most expensive of Apple's 2023 phones will have the ability to shoot for the skies with a periscope zoom lens.
That's perfectly in line with Apple's so-called "salami" strategy, where it goes for new technology in careful increments in order to keep its profit margins as high as possible. It first waits for Android makers to introduce something groundbreaking and initially very expensive like an OLED display or punch-hole front cameras, checks the market reaction, waits for the components to be perfected and fall in price, and then starts introducing it as a novelty on its most expensive iPhones first a few years down the road.
Galaxy S22 Ultra vs Apple iPhone 15 Pro Max zoom camera specs to expect
10x vs 5-6x optical zoom
10MP with f/4.9 aperture vs 12MP sensor and f/2.8 aperture
Ultra Stabilization vs Sensor Shift OIS
Today's thin phones don't allow space for more than 2x-3x telephoto zoom lenses inside them, what Apple is using now on iPhones, so a module with folded optics is used to let the light travel along the height of the phone rather than its more limited thickness.
Periscope zoom really kicked off when Samsung started equipping its S-line handsets with true 10x zoom lenses, and now its high-end phones come with both telephoto cameras for nearer objects and portraits, as well as Space Zoom lenses capable of quality 10x magnification.
When Apple introduces the technology on the iPhone 15 Pro Max/Ultra, though, it will enter the collective mainstream, as so often happens, and there might barely be a flagship phone without a 5x-10x zoom camera then. Oh, jolly days!