Why get shortchanged by half-measured products when Galaxy S20 is so cheap
15
We may earn a commission if you make a purchase from the links on this page.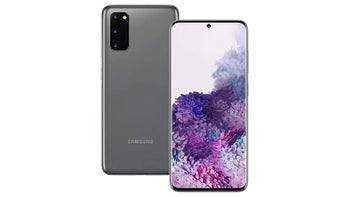 Friends don't let friends get ripped off by wealthy corporations and this humble friend of yours thinks that if you are on the hunt for a solid phone but don't have the money for a flagship handset, the
Samsung Galaxy S20
, which is currently on sale, is worth considering.
Even though the Galaxy S20 came out in 2020, it's still going strong in 2023. Amazon is selling the phone in like-new condition with a 90-day guarantee for $223.50. Before you grimace at the thought of a refurbished phone that was released almost three years ago, keep in mind that you'd be better off with a pre-owned flagship phone if you want a high-end display, smooth performance, decent cameras, and premium build quality.
Of course, there are plenty of
decent low-cost brand new models
available on the market for this price, but they make a lot of trade-offs. The Galaxy S20, on the other hand, is a premium affair. It has a 6.2 inches 120Hz screen with a higher resolution than the panels on the Galaxy S21 and Galaxy S22. Its 4,000mAh battery is also bigger than the Galaxy S22's 3,700mAh cell.
The device is powered by the Qualcomm Snapdragon 865 5G chip which is more than fast enough for most users and it even has a microSD slot, which is a big deal as flagship phones of today don't allow for storage expansion.
The phone has a triple camera array with a 12MP main shooter, a 12MP ultrawide snapper, and a 64MP telephoto unit and it takes great photos.
The Galaxy S20 also has the Magnetic Secure Transmission (MST) feature which turns card readers into contactless payment receivers and is not present on subsequent models.
The Galaxy S20 carried a price tag of $999.99 when it was released. Right now, you can get it for only $223.50. In contrast, the S21 and S22 both start at $800, and rumors indicate that the
S23
might be more expensive. The phone is also eligible for Android 13 and will get security updates through 2024.