The Galaxy S11 leaks in a test mule case, flaunting a Samsung-exclusive 108MP sensor
16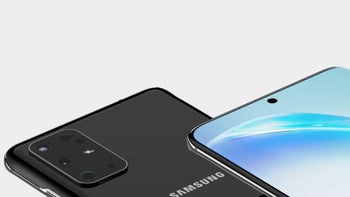 After two editions that were focused on perfecting the Infinity design of the S- and Note lines, Samsung is expected to have turned its main attention to the camera prowess of the S11 series, in addition to the battery life.
In these days of ubiquitous all-screen metal-and-glass bodies, the camera and battery endurance are arguably the two main differences between forgettable and outstanding phones, and Samsung may have realized it risks falling a bit behind.
By poaching a lot of the camera staff that worked on Nokia and Lumia phones, Huawei managed to drastically push the envelope in terms of camera hardware in the past two years, forcing everyone to reconsider their strategy in that aspect of phone usage.
Thus, Samsung is widely expected to catch up and even surpass everyone by using a
108MP sensor
with record high resolution for some inventive pixel-aggregation, cropping and hybrid zooming features that will match the 50x zoom that Chinese phone makers already market with, and then some.
To achieve this breathtaking leap, Samsung has created not one, but two 108MP sensors, it seems, as the popular leaking cat that has good track record when it comes to Samsung hardware forecasts, just tipped.
Some people have misunderstood. Samsung does not use ISOCELL Bright HMX, but new CMOS with the same sensor size. Don't think that all 108MP sensors are HMX.

— Ice universe (@UniverseIce) December 9, 2019
The first one was developed in partnership with Xiaomi, and landed in its
Mi Note 10
phone that we took for a spin a few days ago, and found to be a bit
underwhelming
when it comes to image sharpness and camera speed.
It's a king of captured detail, though, as can be expected, and Samsung is allegedly planning to use a tailored version of the 108MP sensor for its S11 series, that will be exclusive to it, and eventually surpass the one on the Mi Note 10 in quality.
When we add the eventually superior camera software and the rumored
48MP telephoto camera
that the S11 is expected to sport, we can't wait to see what the future of mobile photography will bring.
As if to corroborate the exceptional S11 series camera story, an alleged test mule case with the phone inside has
leaked out
, and there is indeed a huge camera isle that can be seen on the back, matching the
leaked CAD renders
to the lens.