A reasonable price: grab a Galaxy Note 8 (new) for $720!
5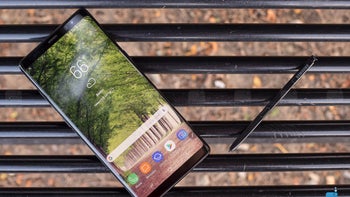 | Product | Condition | Location | Price |
| --- | --- | --- | --- |
| Samsung Galaxy Note 8 (Exynos, GSM model) | New | eBay | $719.99 |
Ever since the
Galaxy S9+
came out, everyone's been scratching their heads, asking the same question — "It's all-around better than the
Galaxy Note 8
, but the latter still costs $110". Indeed, the only thing the Note 8 has over the S9+ is the S Pen, but no matter how much of a stylus fan you are, it's really, really hard to justify dropping $950 on it.
Well, maybe you don't have to. Now that the Note 8 is relatively old, you can grab one refurbished, or wait for the right deal from the right outlet. We noticed a cool deal on eBay — you can buy an international Galaxy Note 8 brand new for $720.
There's a couple of perks and a couple of drawbacks here. The international version comes with the Samsung-made Exynos 8895 processor, instead of the Snapdragon one that US variants of the phone have. The difference is a slight boost in performance at a slightly reduced battery life (an arguable point). Purely for being so exotic, it's a sought-after variant by fans and powerusers.
Then, we have the fact that refurbished Note 8 units come for about $690 right now. This here is brand new and barely above that price.
But do keep in mind that this is a GSM model — it will not work on CDMA networks like Verizon and Sprint. To be extra-safe, check out the listing and double-check if the bands are supported by your carrier of choice.