Pixel 7 series users hope that the upcoming Feature Drop exterminates a major headache
4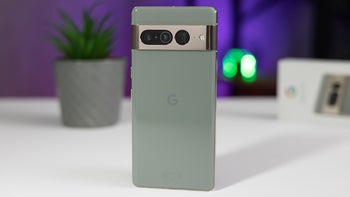 Back in October, we told you that
some Pixel 7 and Pixel 7 Pro users were complaining about a scrolling issue
that resulted in the screen traveling more than the user wanted it to. Or, the screen would be scrolled by the user and barely move at all. Possible fixes such as turning off screen protector mode, or disabling the 120Hz refresh rate (known as Smooth Display) didn't help at all.
That was four months ago and now
Google
is admitting that there is a problem. In the
Google Issue Tracker
(via
AndroidPolice
) is a thread called "Jumps/jitter while scrolling." In that thread is a post from a Googler who writes, "We are aware of this issue and working on improvements for an upcoming software update."
Pixel 7 series users hope that the March Feature Drop exterminates a major scrolling bug

There are conflicting reports from those who are running the Android 13 QPR2 Beta on their Pixel devices. This is a beta version of the upcoming March Quarterly Feature Drop. The Pixel user who started the thread on the Issue Tracker is in the camp that says the last two beta updates fixed the issue.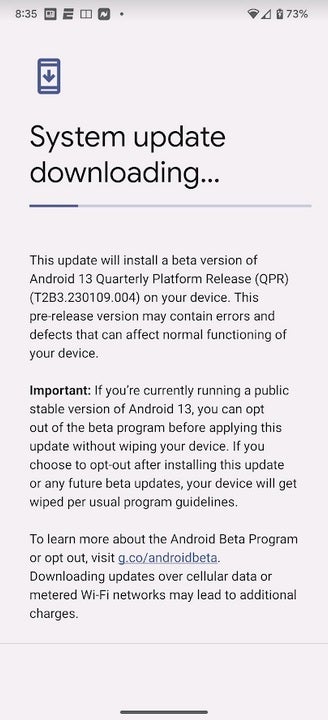 Google recently released the Android 13 QPR2 Beta 3.1 update
Three days ago he returned to the Issue Tracker to post the following: "As the original reporter of this, I can quite confidently say that as of the last two QPR2 betas T2B2.xxx and T2B3.xxx that the original issue where the center of a large touchpoint on the screen was sometimes detected inaccurately, causing the content to jump up or down, does seem to be fixed. If I try really hard, I can reproduce a little bit of jitter by scrolling using the entire side of my thumb. However, I no longer encounter this in normal usage."
But several users saw no change with one writing, "Issue still present in the latest qpr. Scrolling gets slow every time while using the phone plugged in for charging." Another post says, "It is not fixed for me on T2B3.230109.004. There is still jumpy and stuttering scrolling on most apps with many UI elements, and many of the elements loading in slower than on my Pixel 6 and 4. I do not understand why this issue still hasn't been fixed and why my Pixel 7 Pro has more stutters and lags loading new elements than my older pixel devices."
Compatible Pixel units should receive the March Feature Drop on March 6th

Perhaps out of frustration, one unhappy Pixel user summed things up by stating, "Yep, S23 Ultra this week. This company is in decline." But before you get so angry at the scrolling on your Pixel 7 or Pixel 7 Pro, even if a fix for the issues has yet to be noticed by everyone using the QPR Beta (and for the record, the content on my Pixel 6 Pro running the latest QPR Beta release takes off like a slingshot occasionally), there is still hope that the upcoming Feature Drop will exterminate this bug.

The March Quarterly Feature Drop should be released on March 6th since that is the first Monday of the new month. The Feature Drop, as the name gives away, consists of new features for compatible Pixel devices. And we wouldn't be spoiling things to tell you that it comes out every three months or four times per year. That's why it is called the
Quarterly
Feature Drop. Yes, those guys at Google are sharp!
One thing that we should probably let you know is that as soon as the stable version of the March Quarterly Feature Drop is installed on your Pixel, you can exit the QPR Beta program with no penalty. Don't try to exit the Beta program even one second before you install the final version of the next Feature Drop. If you do, you'll have to wipe all of your data off of your Pixel.