Walmart and Amazon knock the kid-friendly Fitbit Ace 3 wearable down to its lowest price
We may earn a commission if you make a purchase from the links on this page.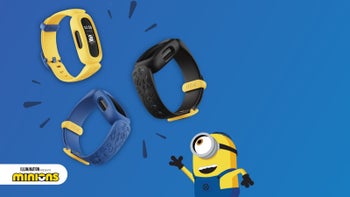 While Fitbit's name doesn't even come up once on our list of the overall
best smartwatches
money can buy in 2023, Google's daughter brand absolutely dominates the latest
fitness tracker charts
(together with arch-rival Garmin).
If you're in the market for a budget-friendly smart band, Fitbit has you covered with multiple options fitting the needs and preferences of
everyone from fashionistas
to (cash-strapped)
gym addicts
and yes, even children aged 6 and up.
The Ace 3 is not the
best smartwatch for kids
available today because, well, it's not a full-fledged smartwatch, but it can do a lot of neat, fun, and helpful things at a killer price. The little activity tracker's $79.95 list price is currently marked down by a cool 30 bucks, which makes the Fitbit Ace 3 as affordable as it's ever been.
This record high discount was offered a couple of times in the past, but Walmart and Amazon's new deal seems to be better than everything we've seen from these retailers (and others like them) since Black Friday 2022.
Parents looking to motivate their children to do more physical activity may want to hurry and pull the trigger as soon as possible given that Amazon appears to have already run out of yellow and "blue astro green" inventory, only carrying the black/racer red version of the Fitbit Ace 3 at the time of this writing.
Walmart, meanwhile, still has all three models in stock (for online orders), but there's obviously no way to know when the promotion will end altogether.
In addition to a playful and robust design, the third-gen Ace tracker has, well, "all-day" activity tracking capabilities going for it, as well as water resistance up to 50 meters deep, animated clock faces that grow and develop as little users move more throughout the day, and perhaps most importantly, a virtually unrivaled battery life rating of over a week. Not bad for such a dirt-cheap wearable device, eh?