Facebook Portal 'video chat device' with Alexa expected to take on Echo Show next week
0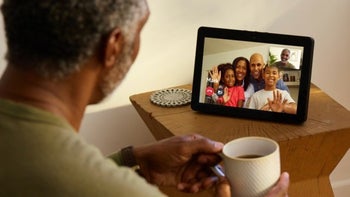 The second-gen Echo Show looks pretty difficult to rival
In addition to
more high-end smartphones than we can count
, this fall appears to be a very fruitful period for high-profile smart speaker announcements. While it remains unclear if Apple has any sort of
HomePod sequel
in the works, Amazon just completely
flooded the market
with
new Alexa-controlled devices
, impressively
raising the bar for Google
and Facebook.
That's right, Facebook's "video chat" gadget is
still very much on the table
, reportedly preparing for a formal introduction sometime next week. Called Portal (either internally or officially), this is expected to "function similarly" to an Amazon Echo Show, down to the integration of the e-commerce giant's
Alexa voice assistant
.
That probably means the
"Aloha" project
has been put on hold, at least for now, as the social networking giant might be trying to stay away from fresh controversy. A so-called "privacy shutter" is another rumored method to prevent concerns over any type of user surveillance, as Facebook Portal buyers will apparently be allowed to cover the product's wide-angle video camera.

Said cam is supposed to come with advanced artificial intelligence capabilities for automatic recognition of "people in the frame", who will be followed around (with their consent, presumably) as they move throughout a room.

You can understand why a physical privacy cover would be needed, although interestingly enough, Facebook may have only developed that "recently" in "response to worsening public trust" in the company.

Still, more than 2 billion people remain active on the world's most popular social network, but the question is how many of those are prepared to cough up north of $300 for a Facebook-branded Echo Show rival with few distinguishing features?
Keep in mind the freshly unveiled second-gen Echo Show fetches $230 with a 10-inch touchscreen, while the 7-inch
original model
currently costs $130. In contrast, Facebook's "smart display" is expected to start at a whopping $400 in a "larger" size, with a "smaller" variant likely to be priced around $300.

Like the Amazon Echo Show, the Facebook Portal might rely on Alexa for video and music streaming controls, kitchen assistance, and "news briefs." That doesn't sound particularly groundbreaking, now, does it?