European Commission prepares to hit Google with another multi-billion fine
37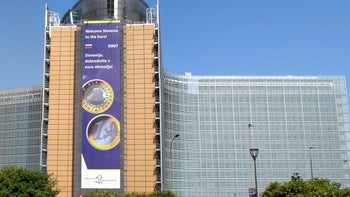 An investigation by the European Commission of Google's policy regarding Android and phone manufacturers that started in 2013 is expected to end on Wednesday with a fine of over $3 billion.
It all started after complaint was submitted by FairSearch, a lobbying group at the time representing several companies, including Oracle and Microsoft.
The issue that the Commission is looking at is that Google is forcing phone manufacturers using their Android operating system to install Google Search as a default search engine and Google Chrome as a default browser, and by doing that it is hindering competition in an unfair way.
Google responded with a blog post explaining that devices using its mobile operating system came on average with more third-party apps preinstalled than its competitors, Apple and Microsoft. iPhones, for example, come only with Apple's own apps preinstalled. According to Kent Walker, Google's senior vice president, manufacturers are not obligated to have any Google apps preinstalled and are free to have software that directly competes with Google's. This refers to alternatives to Dialer, Calendar and other core Android apps and not the dreaded bloatware that companies also like to install.
Comparing themselves to Apple didn't help Google's case since the EC isn't considering iOS a competitor to Android. Yes, we realize how ridiculous that sounds, but because of its dominance in Europe, the regulator considers Android a league of its own.
Additionally, the blog post reminds that having the core package of Google Search and Chrome is what allows the company to offer the operating system for free, instead of charging license fees to pay for the substantial development costs. This allows phone makers to sell their products at lower price, which obviously benefits consumers.
The decision of the Commision and the magnitude of the fine are unlikely to change the way Google conducts business through Android. The mobile operating system's European market share is around 74%, meaning it would probably be cheaper for them to pay fines regularly than to make changes that can hurt their revenue.
source:
Reuters