eBay rolls out major update to its Android and iOS mobile apps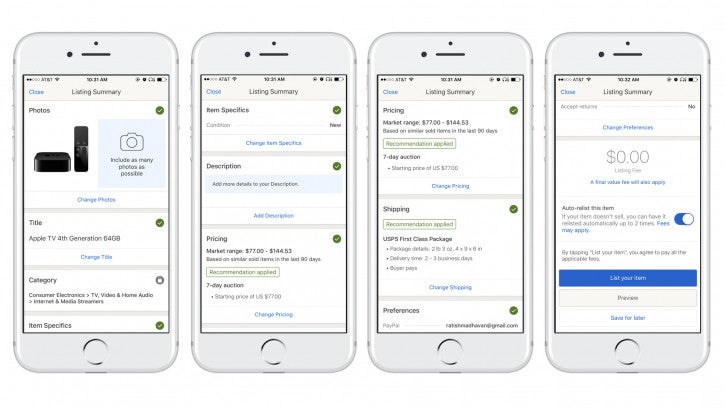 If you're an avid seller and use eBay on a daily basis to list your items that you want to get rid of, then you'll be pleased to know that the mobile app has just received an important update that makes it easier to sell stuff on the virtual store.
According to eBay, the update is available for both Android and iOS devices, as each version of the app comes with features that are native to these mobile platforms.
Basically, this means that depending on what mobile device you're using, you will find various improvements, especially to the ease of listing items for sale.
For example, the update adds on both Android and iOS apps many enhanced cataloging traits. They will allow users to sell their items using eBay's massive catalog of listings, as the listing flow will auto-fill product specifications such as title, stock image, pricing and shipping options.
It will save users a lot of their precious time when they wish to list an item on eBay. They'll only need to add a description of the item and some photos, which can be edited before going live on eBay.
Moreover, eBay added a new layout for the listing flow, which offers users all the information of their listing in an easy to read format on one page.
The new features announced today will be rolled out to Android and iOS users starting this week, so if you already have
eBay app
installed on your phone, then you might want to check for a new update.