Do you miss the "old" Samsung — plastic phones, removable batteries?
48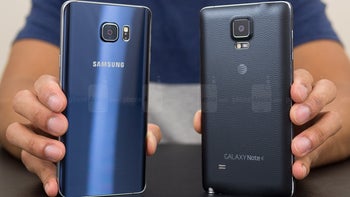 Ah, the flagship phone conundrum — does an expensive device need to look and feel expensive on the outside, while being powerful on the inside? For years on end, Samsung delivered top-tier hardware and features inside a plastic shell, providing users with such coveted things as a removable battery, IR blaster, and a handset that would bounce off of a tile floor without breaking. Now, Sammy handsets are like a shiny jewel — seamless, cold to the touch, clean and impressive-looking... but they are also quite fragile.
Of course, we have fans with very contrasting opinions here. Some believe that spending $700+ on a smartphone should give you that bling as well as the hardware underneath. Others cling to the old times, remembering the days of the
Galaxy S5
with nostalgia and a tear in their eye.
You may remember that moment in time when Samsung flipped a switch and went from plastic phones to super-premium lifestyle gadgets in 6 months. The initiative was called
Project Zero
and was bourne out of Samsung seeing its numbers plummeting. The people want a premium-looking phone, the company thought. Thus, the
Galaxy S6
and
Galaxy S6 edge
came to be — made out of metal, glass, and looking like something straight from the future. They stripped features like a removable back and an SD card slot (the latter made a return with the S7 generation), which angered a lot of the die-hard fans. But, ultimately, Samsung stuck to its new industrial design concept and seems to be doing good with it.
It's been a while. Do you still miss the pre-Galaxy S6 features and looks or are you now a fan of the post-Project Zero Samsung products?