Samsung Galaxy S6 to be redesigned from scratch under the codename Project Zero
80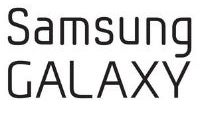 Every year, there is a new Samsung Galaxy S smartphone; and, if Samsung stays on schedule the next iteration of Samsung's flagship should be released less than 6 months from now, in March. A new rumor is saying that Samsung isn't going to be simply evolving the line as it has been, but completely redesigning the Galaxy S6 from scratch under the codename Project Zero. The codename alone seems to indicate something big is happening, because Samsung usually opts for simply letter codenames, like Project K (Galaxy S5) and Project T (Galaxy Note 4).
According to sources for
SamMobile
, Samsung is only in the early stages of development for the Galaxy S6, which sounds odd when you combine it with the idea that Samsung is supposedly redesigning the device from scratch. A complete redesign seems like something that should be nearing completion or in the refinement stage if the device is going to be starting mass production in time for a March release. Mass production should be ramping up in January, which isn't giving Samsung's design team much time.
Given the timing of this, it could mean one of three things: 1) the report is wrong, and the redesign is much farther along than is thought; 2) Samsung won't be releasing the Galaxy S6 in March as it usually would; or 3) Project Zero is the Samsung Galaxy S7, not the S6. We'll keep an eye on the news and see if we can sort out any more details.