Best iPad Air 4 screen protectors
We may earn a commission if you make a purchase from the links on this page.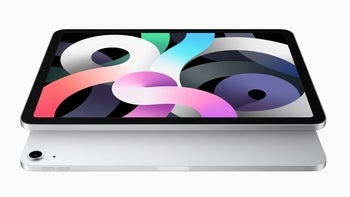 So, you've made the decision to buy the 2020
iPad Air 4
, but you're worried your fancy new gadget might be quick to take damage. Well, one option would be to get a case for it, for which you should head over to our
best iPad Air 4 cases and covers
article.
But if you want to enjoy the sleek and thin design of your new
Apple
tablet, you might be better off with something less intrusive than a case or cover. That's where screen protectors come in! With a good screen protector, you can keep the most important part of your iPad – the display – from getting scratched or even cracked in case you drop it. Most of them will barely be noticeable when applied correctly and can save you hundreds of dollars on repairs.
Apple doesn't sell screen protectors for its products, perhaps seeing them as an insult to the design of the products, so you'll have to rely on third-party manufacturers. Still, there are plenty of great options, which we have listed for you below.
Best screen protectors for the iPad Air 4, a summarized list:
Spigen Tempered Glass Screen Protector for iPad Air 4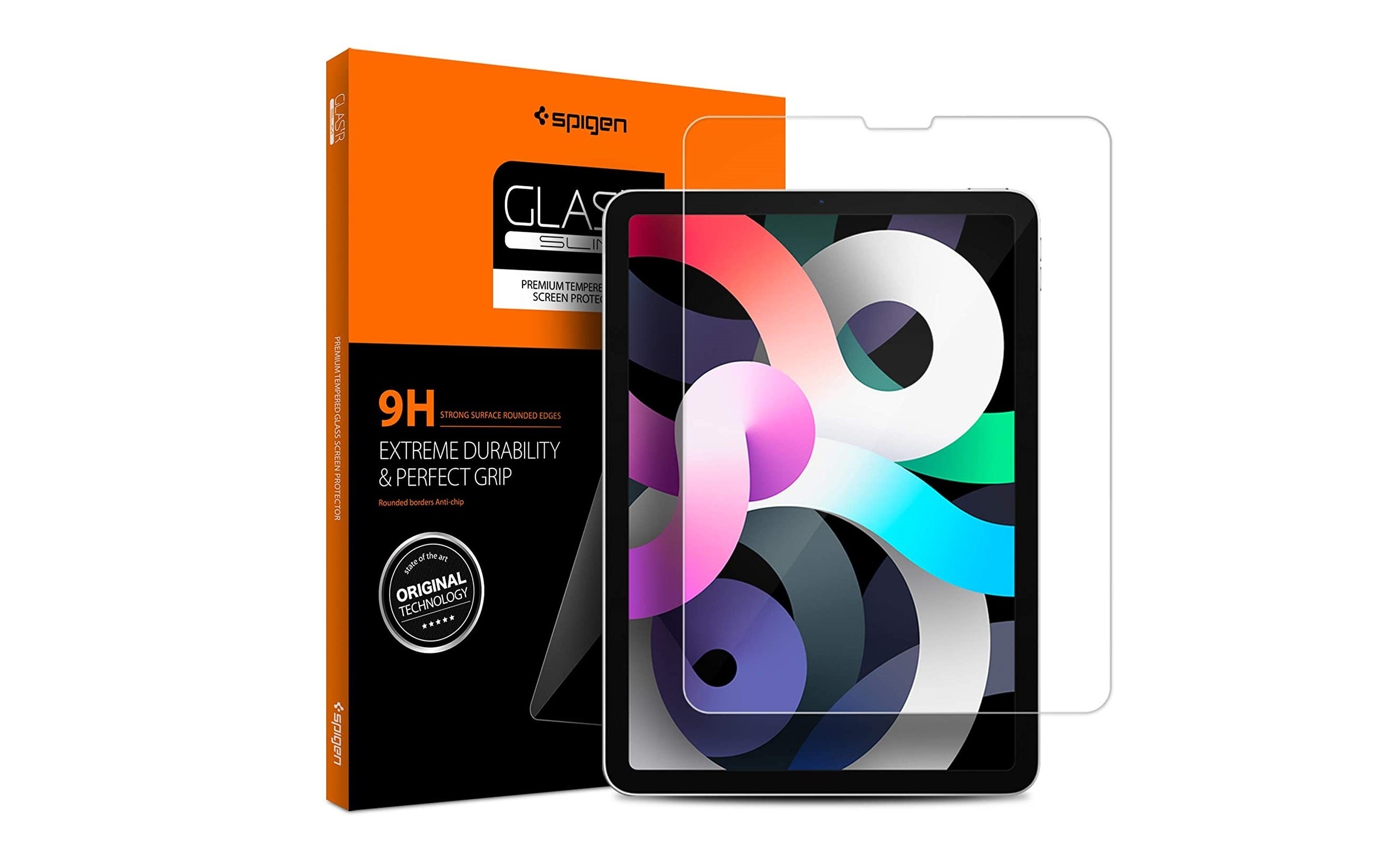 Spigen is a big name among smartphone case makers and of course, it has products to take care of your iPad as well. The company's tempered glass screen protector comes with a 9H pencil lead degree hardness, which is enough to keep the display safe from most scratches.
The protector also has an oleophobic coating to reduce smudges and fingerprints and promises extreme clarity. The downside is that this protector is somewhat expensive and you get only a single one in the box.
amFilm Glass Screen Protector for iPad Air 4
amFilm has also proven itself in the industry and its iPad Pro 11-inch screen protector is among the most popular ones. Now that the iPad Air 4 has an almost identical design and size, the same protector can be used for both tablets, which is also valid for all products on this list.
The amFilm tempered glass screen protector is a third of a millimeter thick, compatible with the Apple Pencil 2 and has an oleophobic coating just like the Spigen one. The protector also comes with handles for easy, hassle-free application. To put the cherry on top, the package includes 2 protectors, so you'll be set for a long time.
Paperfeel Screen Protector for iPad Air 4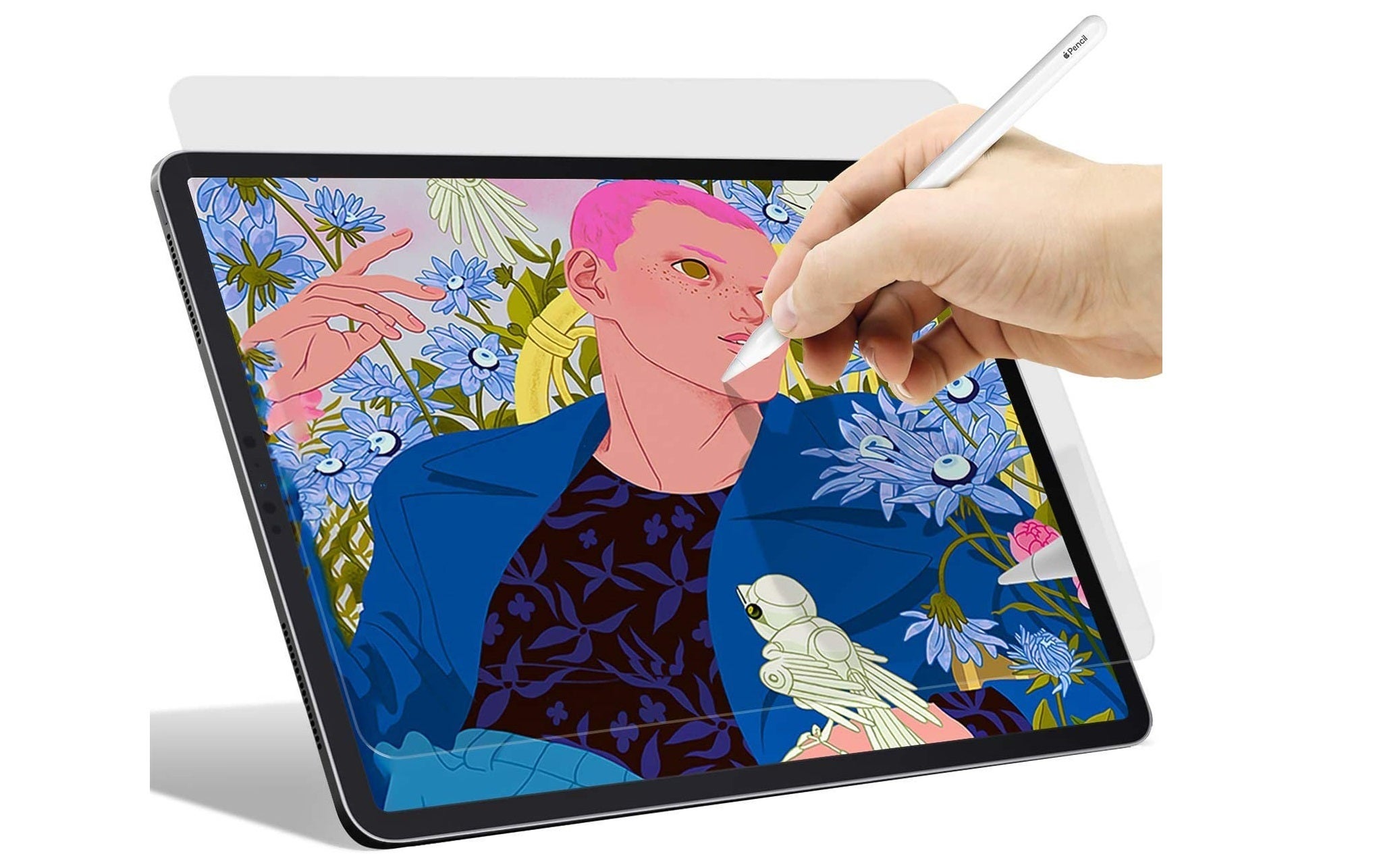 If you're an artist and you use the Apple Pencil with your iPad Air 4, you've probably noticed that the feeling of the Pencil's plastic tip touching the glass display isn't natural at all. Well, screen protectors like this one aim to not only reduce glare and fingerprints, but make your iPad Air 4's display feel more like paper when writing on it with the Apple Pencil.
Getting a screen protector like Paperfeel is only worth it if you plan on using your tablet predominantly with an Apple Pencil, however, so if you don't actually need a paper-feeling display, it's best to choose one of the other screen protectors on this list.
Supershieldz Screen Protector for iPad Air 4
The Supershieldz tempered glass screen protector is reasonably cheap and you're actually getting two out the box. It's as thin as the Spigen one but comes with an added extra: curved edges.
Sure, at that thinness even regular edges are barely an annoyance, but our fingers are very sensitive and when you're holding your iPad, your thumbs will be happier to glide against smoother edges. Plus, that makes it less likely that the protector will catch on something and get damaged.
IVSO Screen Protector for iPad Air 4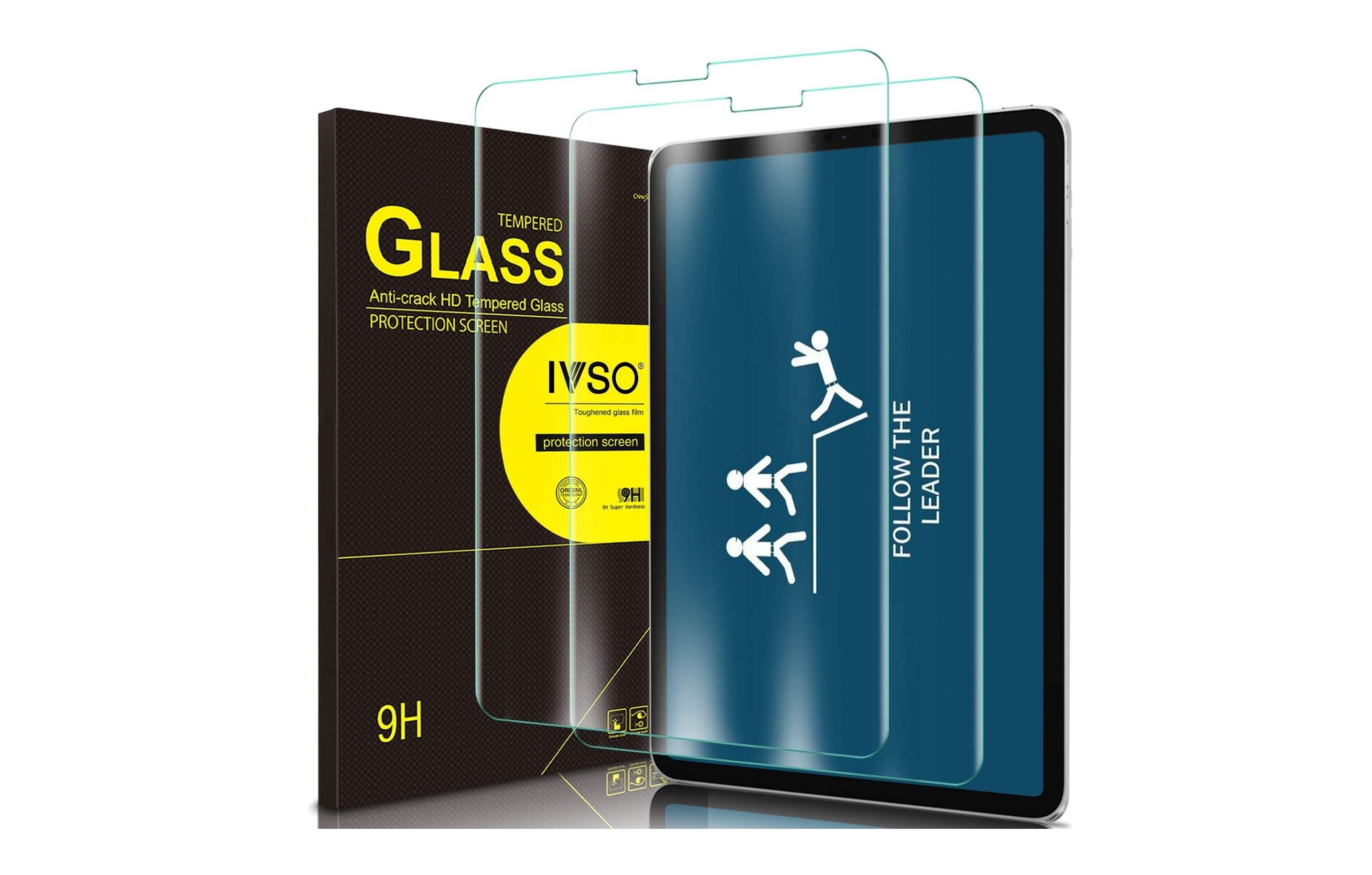 IVSO offers the thinnest tempered glass screen protector at just 0.25mm. Now, that does make it slightly less impact resistant but when it comes to scratches, it should do just fine. It's still rated at 9H hardness and offers all the usual benefits of tempered glass.
On top of that, its tiny edges are also curved to make it even less noticeable that you have a protector on your iPad Air. If you're looking for the stealthiest screen protector, that's the one to go for!
You may also find interesting: