Best Buy offers free shipping on all orders for My Best Buy members
4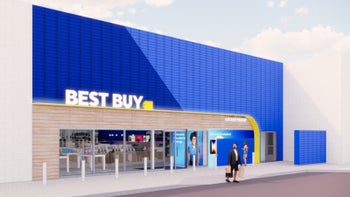 Members of the Best Buy Rewards Program received very good news this week with a policy change that adds free shipping on all orders. Previously, to score free shipping at Best Buy, you needed to make a purchase over $35, a threshold that no longer applies with this change.
The announcement was made yesterday via the
Best Buy website
and covered by
9to5toys
. This benefit only applies to My Best Buy members though, which is a free program that offers benefits such as cashback rewards, savings, order tracking, and purchase history for customers. This change is effective January 9th, 2023.

This is an interesting move on Best Buy's part considering that the My Best Buy program is free of cost, unlike an Amazon Prime or Walmart+ membership. When compared, Amazon customers not enrolled in Prime can only receive free shipping on orders that are at least $25. Walmart customers, on the other hand, can only receive free shipping on orders that are at least $35 or if they subscribe to Walmart's own subscription service.
However, there is one major downside that is part of this policy change. Starting on February 14th, the rewards portion of the My Best Buy program will be changed to only apply to those with a My Best Buy credit card. Once one of the biggest perks of the My Best Buy program, this will now become a credit card member exclusive.
If you'd like to take advantage of free shipping on all of your Best Buy orders regardless of the dollar amount spent, then you can sign up for the My Best Buy program
here
. That said if there is anything you had saved in your Best Buy shopping cart that you wanted to receive rewards credit for, now would be a good time to go ahead and get it. Between now and February 14th you can receive both free shipping and rewards points for all of your purchases, so better to not waste the opportunity.