Android 13 is now rolling out to 2021's unconventional Asus Zenfone 8 and Zenfone 8 Flip
2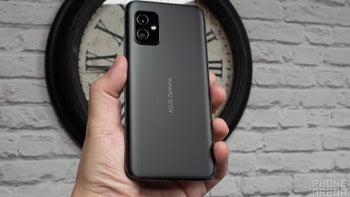 While nowhere near as fast and
as generous as Samsung
with its official Android 13 updates,
Asus made a few solid promises
a couple of months back, delivering on two of them pretty much right on schedule.
After the 2022-released Zenfone 9 left the 2021-released Android 12 version behind
a couple of weeks before Christmas
, the May 2021-released Zenfone 8 and Zenfone 8 Flip are
now doing the same
, meeting their "January 2023" rollout deadline with plenty of time to spare.
These decidedly unconventional Snapdragon 888 powerhouses ran Android 11 at launch, mind you, which almost certainly means this is going to be their last major OS promotion. As such, we'll definitely keep our fingers crossed that Asus did not rush these stable software updates out the door, indeed stabilizing them to a proper degree to keep you satisfied for one or two more years with minimal additional revisions.
Tipping the scales at roughly 3GB,
the Zenfone 8
and
Zenfone 8 Flip's latest goodie packs
are evidently hefty and sweet, combining the best parts of Google's stock Android 13 enhancements and add-ons with a whole bunch of love-them-or-hate-them tweaks and new features specific to Asus devices.
The
Zenfone 8 Flip
is, at least for the time being, the last representative of a curious breed of smartphones rocking a motorized camera module capable of, well, flipping back and forth to pull double duty as a "normal" rear-facing photography system and an unusually advanced selfie shooter.
The "regular"
Zenfone 8
, meanwhile, sports a compact 5.9-inch screen, which has also become a highly unusual thing in today's mobile industry... although the Zenfone 9 is equally "diminutive." Still, these are arguably momentous updates we're dealing with here, and on top of everything nice that typically comes with Android 13, Asus is dishing out January (2023) security patches to the Zenfone 8 series as well, which is also extremely nice and timely.