Internal Apple memo confirms that an iOS update is coming to fix an ugly iPhone 14 Pro bug
4
Let's talk about bugs. No, not the crawly kind that you find on the bathroom floor and whack with a newspaper, a book, or a shoe. Let's be clear. If spraying Raid kills it dead (as the product's iconic tagline states on television commercials), it is not the type of bug that we want to discuss. Instead, the bugs that we care about are the kind you'll find mucking up software preventing a device like your phone from working the way it is supposed to.
These days, device owners turn to social media site
Reddit
when they want to show off bugs that are giving them fits. For example, last month we told you about some iPhone 14 Pro series users
who were finding horizontal lines on their displays
whenever they were awakened. At the time, an Apple Support member said, "We are aware of the issue and this is due to the drivers...It's definitely a software issue and an update is expected to come soon."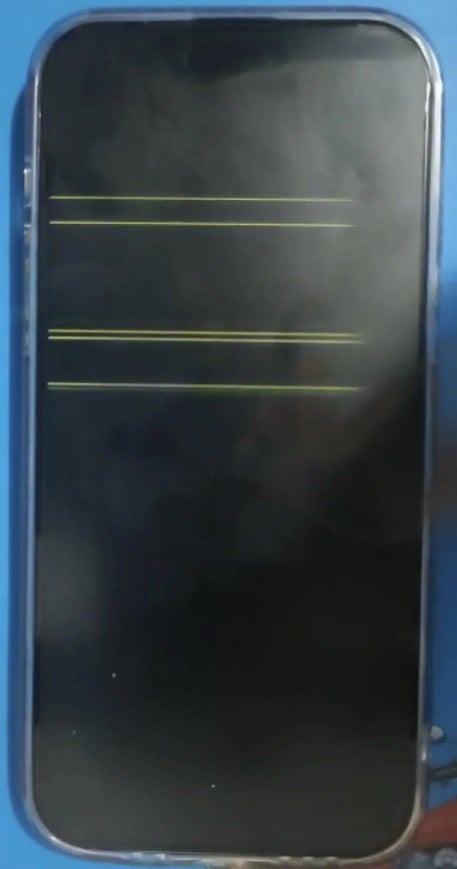 Some iPhone 14 Pro and iPhone 14 Pro Max units have a bug causing horizontal lines to appear on the display
Now,
MacRumors
is reporting that it has seen an internal Apple memo in which Apple confirms that the issue is software related and that an iOS update is arriving soon to exterminate the bug. In this memo,
Apple
writes that some iPhone 14 Pro series users "report that when they power on or unlock their phone, they briefly see horizontal lines flash across the screen." The memo adds that "Apple is aware of the issue and a software update is coming soon that will resolve the issue."
The bug fix could arrive as part of an iOS 16.2.1 update, or Apple could wait a few weeks until it is expected to release iOS 16.3. It goes without saying (although we will say it anyway) that those with an iPhone 14 Pro or iPhone 14 Pro Max would prefer to get rid of those lines as soon as possible.
The good news is that Apple does confirm that they are aware of the problem and that for those suffering with these lines, it will soon be a thing of the past.