Apple is reportedly changing its controversial third-party iPhone battery repair policy
9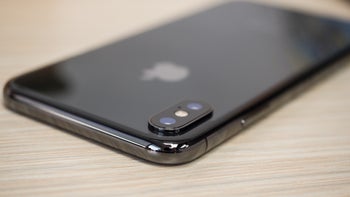 Repairing an iPhone or iPad at an Apple Authorized Service Provider
can be wildly expensive
or outright impossible if your issue isn't covered under the terms and conditions of your standard warranty or if you've already swapped certain components for third-party alternatives. But according to internal documents obtained by French blog iGeneration (
translated
) and
MacRumors
, Apple may have discreetly made a crucial change to its notoriously rigorous repair requirements.
Sanctioned technicians across a number of countries have seemingly been informed that they can now replace a faulty aftermarket iPhone battery with an official one at no extra charge compared to the standard fee of such a procedure involving no third-party components whatsoever. That's a big step forward from
a policy clearly stipulating
Apple's "right to return the product to you without servicing it" if damage is found to be caused by failure of parts that "are not original to the product."
The Cupertino-based tech giant currently relinquishes responsibility for "any damage to the product that occurs during the repair process that is a result of any unauthorized modifications or repairs or replacements not performed by Apple or an AASP." It's unclear if these official terms will be revised anytime soon or if Apple intends to keep the changes largely informal for now to test the waters.
In addition to third-party battery replacements, the company is reportedly opening the door to entire iPhone replacements in cases where battery tabs might be broken or missing as a result of a shoddy unauthorized repair. However, these services will apparently be left at the discretion of each individual Genius Bar and Apple Authorized Service Provider, presumably based on the condition in which a faulty iPhone is supplied for an official repair request.
Last but not least, in instances where a different component is found guilty for iPhone problems of any sort, technicians are instructed to ignore the presence of a third-party battery and proceed with the normal repair operation. That sounds... pretty much the way it should have always been, but even if it will indeed apply worldwide, the new policy is not going to cover devices with third-party logic boards, microphones, Lightning connectors, TrueDepth sensors, and many other non-battery-related components.