If you're looking for an iPhone XS or XR Smart Battery Case, you shouldn't get it from Apple
5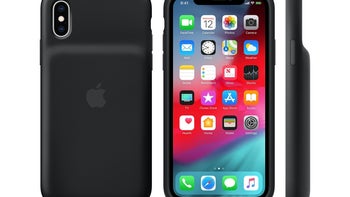 Apple is known for often favouring convenience and functionality over what might generally be regarded as a stylish hardware design, but even by those standards, the company's official iPhone smart battery cases seem...
unnecessarily ugly
. Nonetheless, the latest models might be selling like hotcakes, at least based on delivery times currently
listed on the US online Apple Store
.
Commercially released several months after the
iPhone XS
,
XS Max
, and
XR
themselves, the
three new battery life-enhancing accessories
are available for $129 apiece from their Cupertino-based manufacturer. But if you order any of the three variants today in any paint job, you're in for quite a lengthy wait for some reason. Namely, the earliest you can hope to receive a Smart Battery Case designed specifically for use alongside a 2018 iPhone model is July 2.
Depending on your luck and where exactly you want Apple to ship the accessories, you may need to wait even longer, as delivery estimates range from the aforementioned date to July 17 at the time of this writing. Meanwhile, store pickup won't be available until the latter date at most addresses around the nation, all of which appears to suggest these refreshed Smart Battery Cases are in pretty high demand. Either that or another reason, like a manufacturing issue of some sort, is hitting Apple's supply unusually hard.
Because we obviously can't know for sure what's causing this delicate and somewhat uncommon situation, the best we can do is recommend alternative retail channels for prospective buyers. Amazon is always a good choice, but a number of color options are actually backordered or listed as currently unavailable at the e-commerce giant as well. Oddly enough, Best Buy and
B&H Photo Video
seem wholly unaffected by these mysterious supply issues, selling and shipping official iPhone XS, XS Max, and XR Smart Battery Cases as usual.