Do you like the official iPhone XS and iPhone XR Smart Battery Case?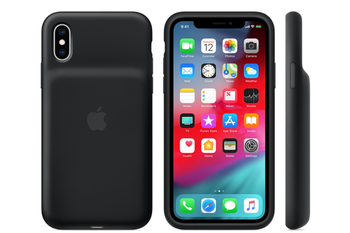 So, Apple has finally dropped the
revived version of the Smart Battery Case
, launching it in three form factors for the new
iPhone XS
,
iPhone XS Max
, and
iPhone XR
. The first time we saw this product was in 2015, when Cupertino launched it for the
iPhone 6s
and
iPhone 6
. It was met with a mixed response, due to its odd hunchback nature. One can argue that it's not particularly easy to make a case that's supposed to hold a mini powerbank appealing. And Apple chose the particular design it went with so that the case could be a very easy-on, easy-off solution all the while also leaving the device's sides thinner and easier to grasp.
Of course, there are other battery cases out there to please anyone's aesthetic preferences. But we wonder — what do you think of Apple's particular solution? It may have grown on those that disliked it originally or it may still be blacklisted by others. Would you get this over a 3rd party product? Vote in our poll!