Killer iPhone 6 deal brings the oldie down to $70 with 90-day warranty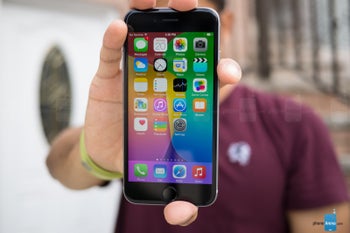 Apple's
iPhone 6
is... quite old, having seen daylight all the way back in 2014 with a design that must feel terribly outdated nowadays for folks keeping up with modern industry trends, as well as a tiny 4.7-inch screen that's
on the brink of extinction
, and a measly 1GB RAM.

But at the right price, this could still be a smart buy for a first-time iOS user or someone searching a dirt-cheap backup device that can deliver the basics. $69.99 sounds crazy affordable for any smartphone capable of switching on, not to mention one running the latest version of Apple's popular mobile operating system.
Yup, the
iOS 12
-upgradable iPhone 6 is currently available for around 15 percent of the entry-level list price of a brand-new
iPhone 7
. Of course, that's not an entirely fair comparison, as Walmart sells the 2014-released 4.7-incher at 70 bucks in refurbished condition and for Straight Talk use only.

On the bright side, the refurb units on sale right now are covered by decent 90-day warranties, and Straight Talk is a pretty great Mobile Virtual Network Operator, aggregating 4G LTE coverage from all big four US carriers.

The no-contract operator has unlimited plans starting as low as $35 a month, also making the device activation process a breeze from the comfort of the user's own home.
Back to the iPhone 6, it's perhaps needless to mention Apple no longer sells this oldie either as a refurb or brand-new. Meanwhile, Walmart handily beats current deals offered by
the likes of Amazon
, which start at much higher prices in similar carrier-locked conditions. By the way, Walmart also charges a very reasonable
$99 for a new Straight Talk prepaid iPhone 6
variant.