Unthinkable? Apple to put iTunes on Samsung TVs
16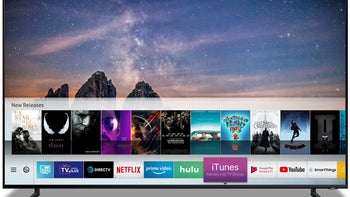 It seems that the unthinkable has happened — Apple is about to launch a service of its own to run on hardware made by Samsung. Why is this a big deal? Well, Apple is well known for being very closed off — all of its devices and software are a "walled garden", communicating only with each other and refusing to work with anything that is third party.
So, the big news is that 2019 Samsung smart TVs (also some 2018 models, after a firmware update)
will have iTunes and AirPlay 2
baked into their software. What this means is that you will be able to watch your iTunes movies and shows straight from the TV, or stream iPhone and iPad content to the TV through the AirPlay widget with no extra hassles. Now that's exciting!
This is not the first time Apple has crossed its own borders. Apple Music has been
available for Android
devices for a while now and iTunes can actually be installed on Windows PCs. So, what's going on?

When was the last time Apple felt pressured enough to advertise a discount program on its main page?
Underperformance of the iPhones
is the big news in tech recently. Well, it's
not like
Apple's top-tier handsets are crashing and burning, but they are still selling less than expected. The reasons for this are many, but the main one is that the market is getting saturated. And, when we are talking iPhones, we are talking about devices that are a costly investment but are also updated for years and expected to work for years. So, users are less inclined to upgrade to that pretty new
iPhone XS
, when the
iPhone 7
still works great, or when they can grab a refurbished
iPhone X
at a considerable discount, and still enjoy its snappy performance.
It's hard to imagine that Apple hasn't been planning for this — the smart people at Cupertino probably knew this day would come. That is why the company has been putting so much emphasis on accessories and services for the past few years. It launched Apple Music, which is the only 1st party service you can use with the sleek
HomePod
, it launched
AirPods
, which seamlessly connect with all of your Apple gadgets, it redesigned the App Store completely, adding a nice daily editor pick space as the main page in order to drive more downloads. Obviously, Apple knows it has its devices in millions of hands and it's time to start selling them more services and more apps.
Cupertino has also been trying to make a push for domination of the living room with its Apple TV — a set-top box for your TV, which allows you to play all your iTunes content on your television, like show, movies, music, and games, and also stream to it via AirPlay. And while enthusiasts have certainly enjoyed owning the little black box, it just didn't make a huge dent in the mainstream market.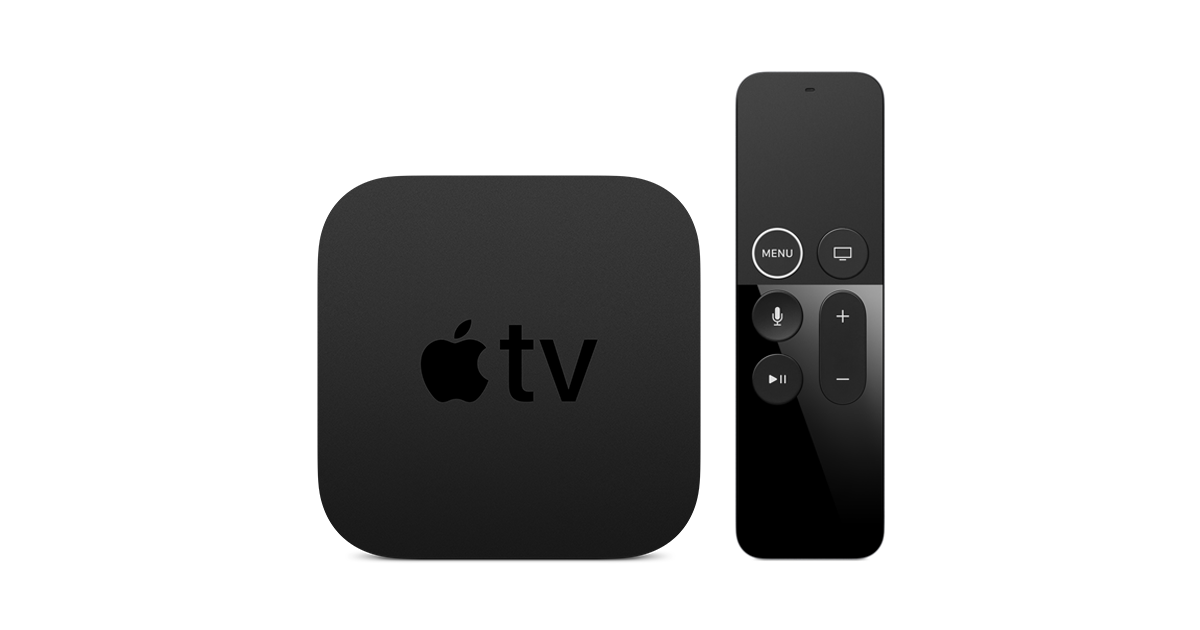 The Apple TV is small, cute, and extremely powerful
Why? Well, smart TVs are a thing — television sets that already offer services like Netflix and YouTube right out of the box. And, if not that, then you have some strong competitors like Amazon's Fire TV and Google's Android TV. To top it off, home gaming consoles like the PS4 and Xbox One also work as multimedia machines, additionally making the set-top boxes look redundant.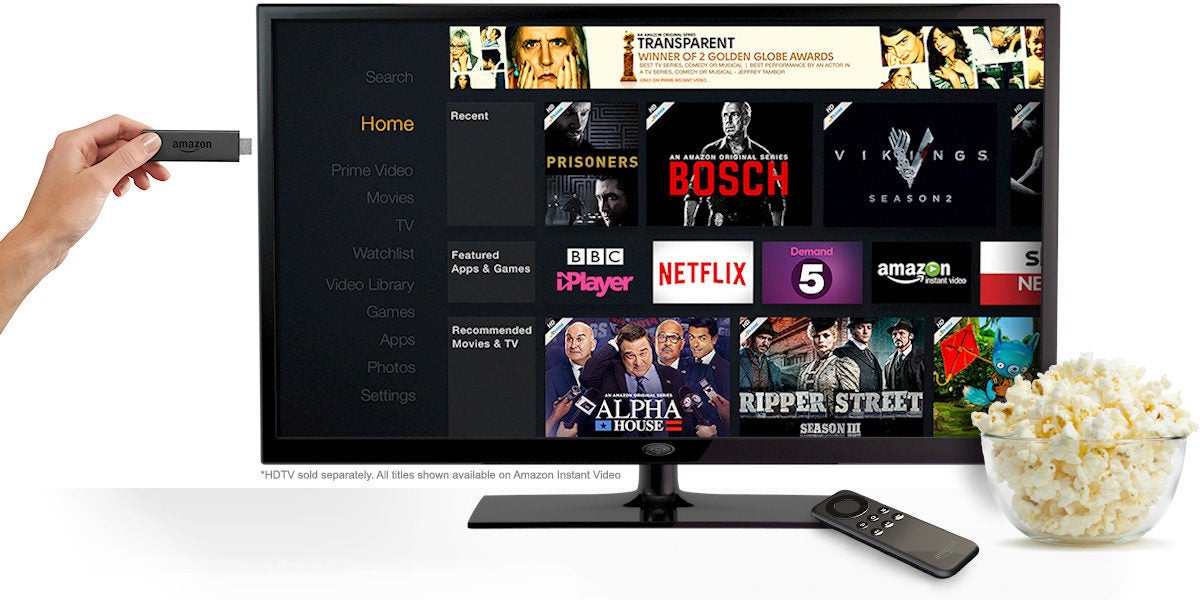 Amazon Fire TV is a tough opponent thanks to Amazon's presence in the digital market
So, Apple seems to be softening up a bit here. Its TV set-top box is fighting a losing battle in a very, very tough niche, so the company has decided on the next best thing — partner up with one of the biggest TV sellers worldwide.
It's a win-win for both companies — those that use MacBooks, iPhones, and iPads will be more inclined to grab a smart TV by Samsung, while owners of the television sets will have a chance to see what iTunes is about and maybe decide to get an iDevice to complement their new service. How far is Apple willing to drop the drawbridge, though? It'll have to tread a fine line if it wants to keep that aura of premium exclusivity it has built for itself over the years. We'll have to wait and see.