Android Oreo's notification dots are coming to Android Wear
2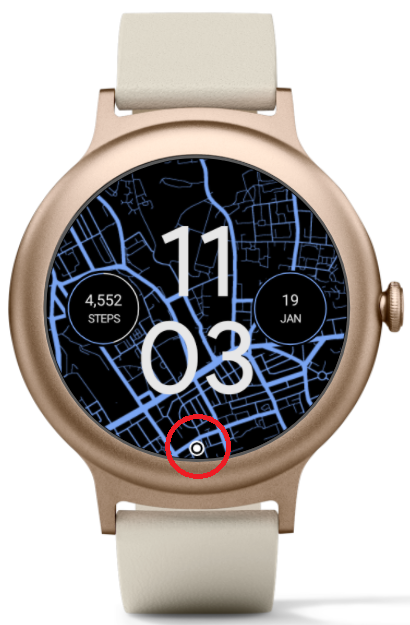 The latest SDK for Android Wear allows developers to add a notification dot to remind users of unread notifications
Google announced today that it has released a new version of the Android Wear SDK. Version 2.2.0 allows developers to add some new features to the faces of Android Wear powered smartwatches. One new feature, Notification Dots, comes from Android 8.0. If there are any unread notifications, a dot will be seen at the bottom of the dial. Developers will be able to customize the color of the indicator, although it is white by default.
The indicator dot can be turned off by developers, and replaced by other methods that show the number of unread notifications. One possibility is to have this number show up in the system tray. Developers can also find a unique spot to display the number of unread notifications that works well with a particular Android Wear watch design.
With the latest version of the Android Wear SDK, developers will be able to control how often complications are refreshed on the device. A complication is any feature on a smartwatch that displays more than just hours and minutes. App writers can have these updated every minute instead of every second. Doing that will result in better battery life for an Android Wear powered timepiece.
"Many of you have noticed a steady release of enhancements to Android Wear over the last few months since the launch of Wear 2.0. We are developing many more for the months ahead and look forward to sharing more when the features are ready."-Google
Google says that it has released a number of updates that improve the performance of smartwatches running Android Wear, and plans on pushing out many more updates in the months ahead.

The notification dot found at the bottom of the screen reminds users of unread notifications. The number of unread notifications can also be placed by developers in the system tray or in a unique location on the watch face
source:
Google