TSMC will build Apple's 5G modem this year using the most cutting-edge technology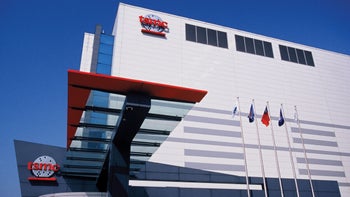 Apple has scooped up all of TSMC's 3nm production capacity for this year. This will be the first shipments of 3nm chips made by the world's largest foundry. To explain in simple terms what this is all about, a lower process node means smaller transistors are used. This allows more transistors to fit inside a chip and this transistor count is important. The more transistors in a chip, the more powerful and energy efficient it is.

For example, the A13 Bionic used in the iPhone 11 line back in 2019 was produced using the 7nm node and contained 8.5 billion transistors. The 5nm A14 Bionic used in the 2020 iPhone 12 series was equipped with 11.8 billion transistors. The following year, the A15 Bionic, made using the second-gen 5nm process node, was used on the iPhone 13 line and carried 15 billion transistors. And last year's iPhone 14 Pro models feature the A16 Bionic. The latter was manufactured using a 4nm process node and the transistor count is close to 16 billion.
Since
Apple
has wrapped up all of TSMC's 3nm production for 2023, it makes sense to expect Apple's in-house 5G modem to be produced using the 3nm node. According to the
Commercial Times
(via
Wccftech
), supply chain sources state that risk production of the modem will start in the second half of this year. This is when the foundry builds chips while still working out any issues. Yields are low. That is followed by volume production. Wafer output is expected to increase slowly in the first half of next year.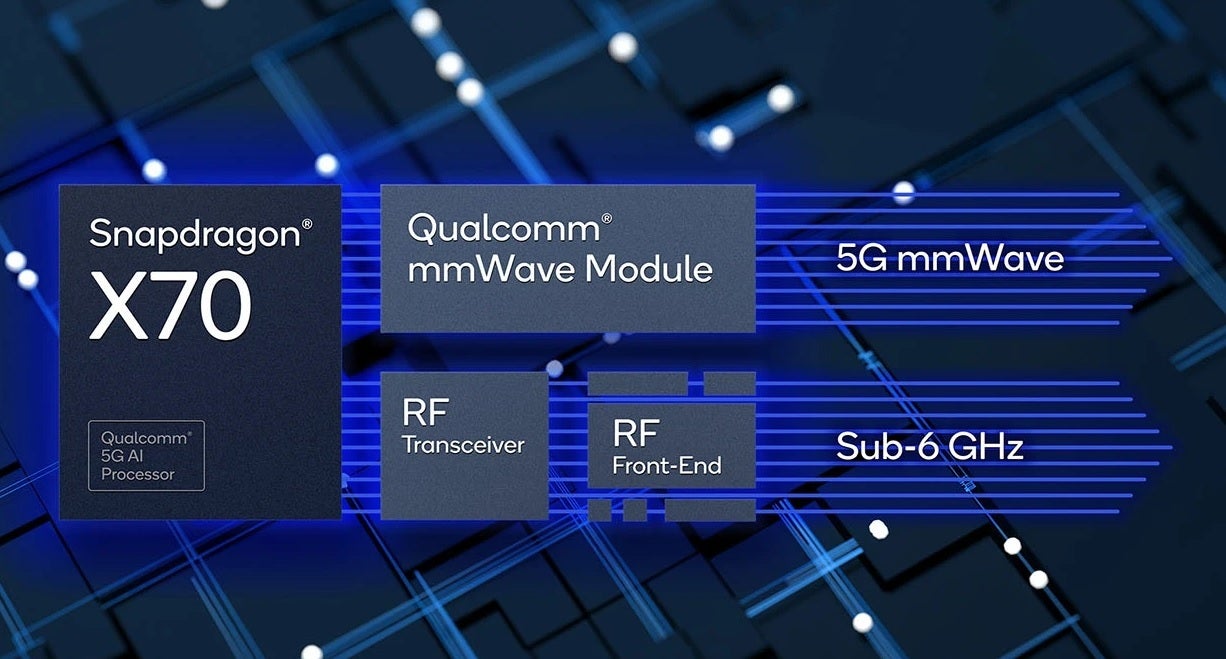 Apple will equip this year's iPhone 15 series with the Snapdragon X70 5G modem chip
Based on this timeline, it seems apparent that this year, Apple will continue using Qualcomm's Snapdragon 5G mobile chips. The iPhone 14 line uses the Snapdragon X65 5G modem chip while the iPhone 15 series will most likely be equipped with the Snapdragon X70 5G modem chip. This would dovetail with reports from reliable analyst Ming-Chi Kuo,
Qualcomm CEO Cristiano Amon
, and reliable tipster Ross Young, all of whom expect Apple to debut its in-house 5G modem chip with the iPhone 16 series in 2024.
While Apple executives reportedly had a high opinion of the quality of Qualcomm's modem chips, it wasn't happy with how Qualcomm sells these chips to smartphone manufacturers. First, Qualcomm demands that customers pay for a license (no license-no chips is Qualcomm's mantra) and Qualcomm also charges for the chips themselves.