App suggestions hit your Pixel's home screen with Android 11 beta 1
3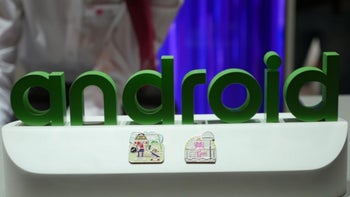 What the hell is going on? After installing Android 11 beta 1 on our
Pixel 2 XL
, it's like a whole new device. At least it feels like a whole new device. Scrolling seems so zippy and the phone seems so much faster in general. Of course, it could simply be our imagination. If you own a Pixel 2 series or later,
you can install the beta on your phone right now
as long as you keep a few things in mind: there are bugs, certain apps might not work correctly, and the battery life is horrible. So if your Pixel is your daily driver, don't even think about installing the beta yet. And keep in mind that if you install the beta, you must see it through to the end-the release of the final version of Android 11-unless you go through a factory reset and return to Android 10.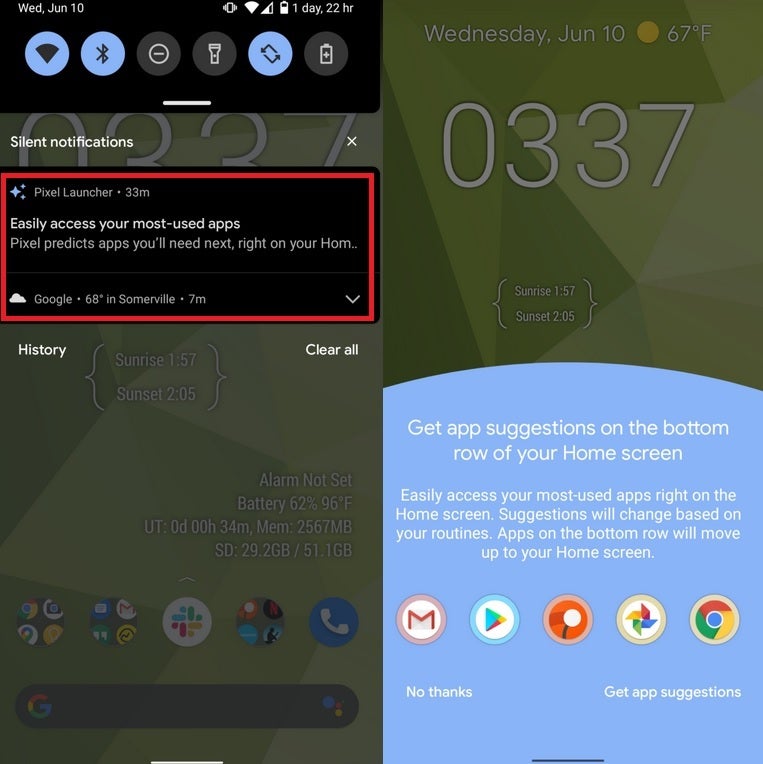 Android 11 beta 1 brings app recommendations to the home screen
Google
is bringing app suggestions to the Pixel home screen in Android 11 beta 1. App suggestions will be based on a user's routines including his most-recently-used apps and most-used apps. The icons belonging to a suggested app will appear on the home screen when one of the five apps on the Pixel Launcher's "dock" is removed. For example, on our Pixel 2 XL we removed the Chrome icon which was immediately replaced by the Recorder app. Suggested apps can be spotted by their light-tinted outlines. Long-press on a suggested app, tap on "Pin Prediction", and it turns into a dedicated shortcut. A user can also replace a suggested app with one of his own choosing by placing it in the bottom row.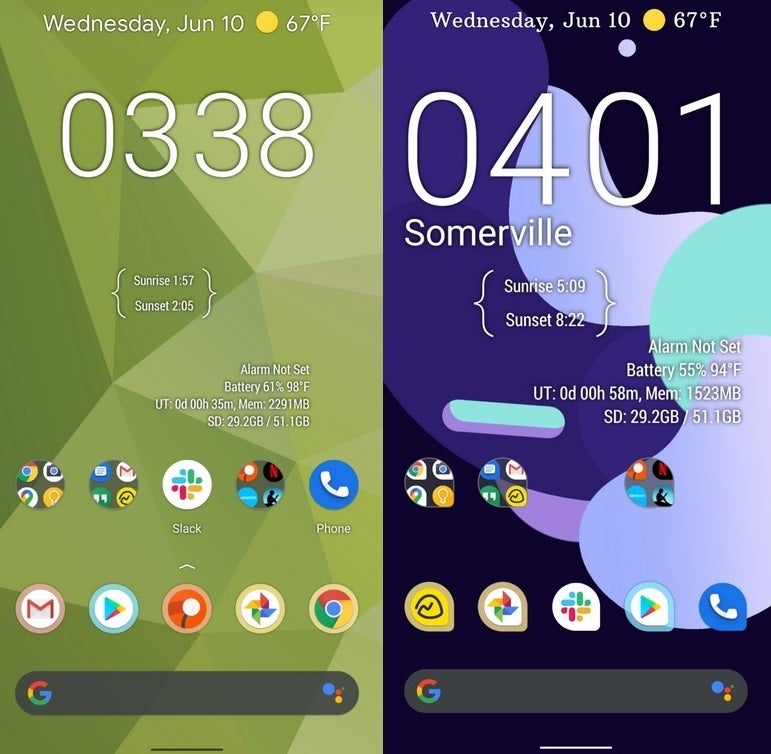 Suggested apps have a light-tinted outline and can be turned into a dedicated shortcut
The Pixel's home screen app suggestions can be disabled. However, once that is done, the feature cannot be reactivated so easily. After disabling and then re-enabling the app suggestions, the user will have to wait for them to reappear on his Pixel's home screen. Google hopefully will make this easier to accomplish before the final version of Android 11 is released.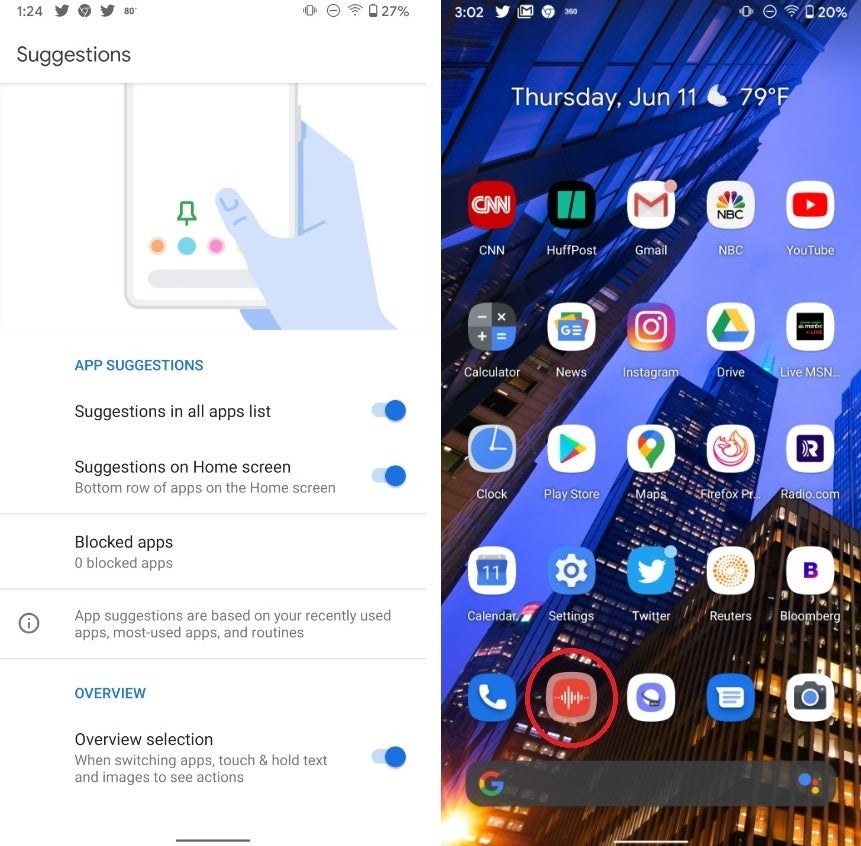 At right, Android 11 beta 1 recommended that we replace the Chrome app with the Recorder app on the home screen of our Pixel 2 XL