Get ready to never ask Alexa what song is playing on your Echo again
4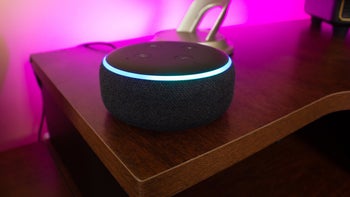 The world's
most popular line of smart speakers
can do many different things, from reading the news
like your own personal TV anchor
to conducting hands-free voice and
video calls
, hailing Uber rides, answering all kinds of questions, setting alarms, and controlling various smart home devices. Of course, at the end of the day, the primary use case of an Amazon Echo is still playing music from a wide range of streaming services, including Spotify,
Apple Music
, Pandora, and the company's own
Music Unlimited
platform.
For that purpose, the e-commerce giant is rolling out a new feature aptly named Song ID,
as initially reported by VentureBeat
. Basically, instead of waiting for you to constantly request information on what's playing, Alexa will start announcing the title and artist for every single track before it actually streams on your smart speaker. That way, you can focus on the music without wondering exactly what you're listening to. Or you can skip a song ahead of its very first note.
At the same time, it's easy to imagine how this could become annoying after a while, even though Amazon insists user convenience is the main reason justifying the existence of Song ID. The company claims Alexa is currently receiving "hundreds of thousands" of queries every day related to music discovery and identification, so it definitely makes sense to try to remove as much friction as possible in the interaction between users and voice assistant.
Besides, if you don't want your Echo to "act as your personal DJ, aiding in both music enjoyment and recall for future playback", you can simply ask Alexa to turn off the Song ID functionality. While this is exclusively available for Amazon Music customers in the US right now, something tells us Echo devices might soon expand the feature to other services as well... if Song ID is positively received.