U.S. reaches deal to repeal export ban on ZTE; company gets fined and agrees to management shake up
13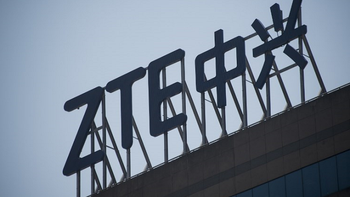 According to a senior congressional aide, the U.S. reached a deal on Friday that will lift the U.S. export ban that has practically put China's ZTE out of business. The ban prevented the Chinese phone and network equipment manufacturer
from sourcing hardware, software and components from the states
. ZTE had violated U.S. sanctions by selling goods and services to Iran. The Commerce Department fined the company over $1 billion, and ordered that ZTE employees involved in the Iran sales have their bonuses withheld and a letter of reprimand placed in their files. The agency also ordered a seven year export ban be placed against the manufacturer, although that was stayed as long as ZTE kept its corporate nose clean.
When ZTE failed to comply in a timely fashion, the export ban was put into effect
.
In exchange for lifting the export ban, ZTE has agreed to a substantial fine, and will shake up its management team. In addition, U.S. compliance officers will be installed inside the company. The ban was originally supposed to run to March 2025.