ZTE Nubia Z7 mini hands-on
2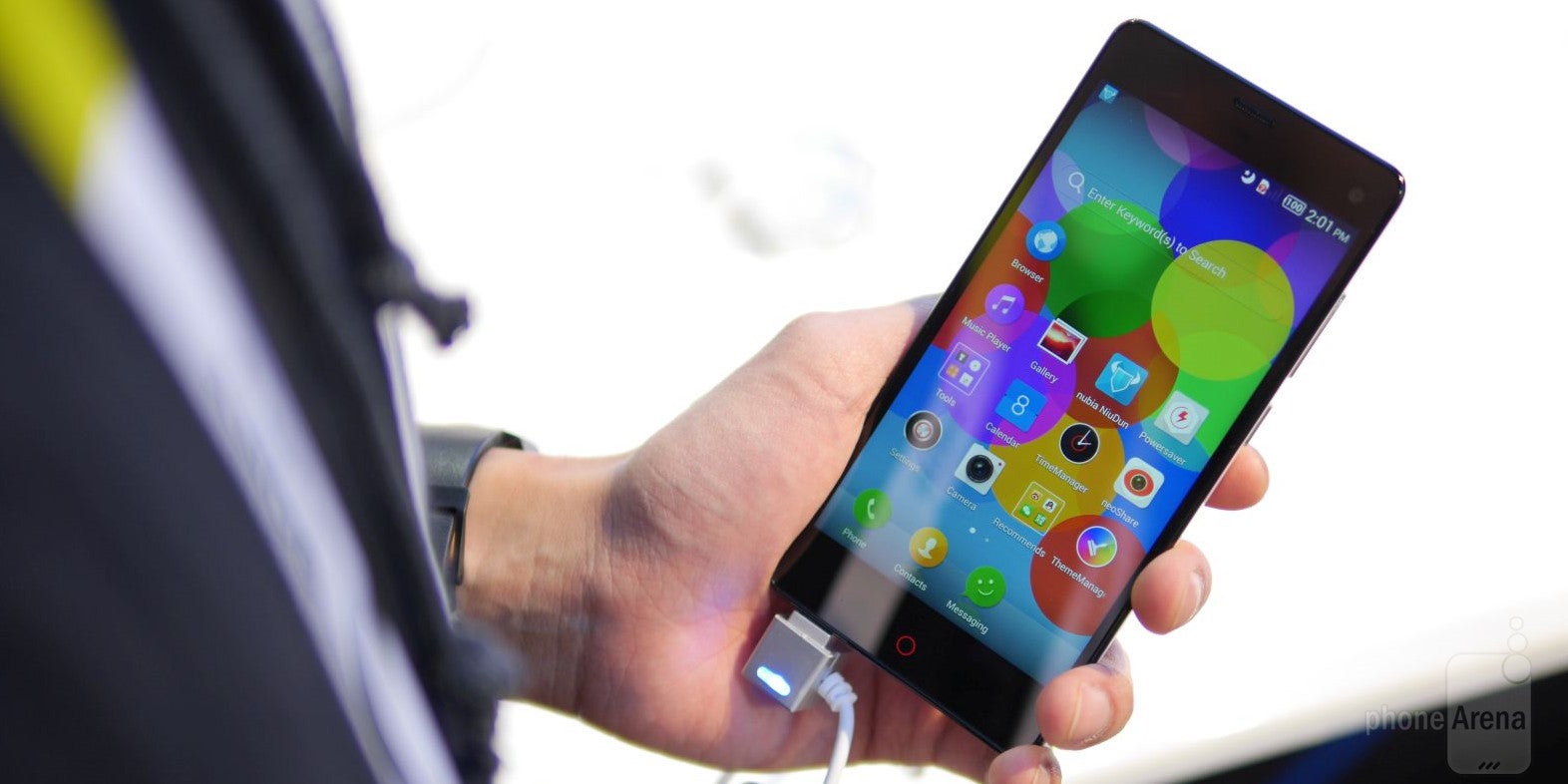 After spending some hands-on time with the monster sized Nubia Z7 at ZTE's booth over at CES 2015, we also managed to spot its compact variant in the ZTE Nubia Z7 mini nearby. Naturally, there are several similarities between the two smartphones, but the most notable difference here, however, is how the phone is more form-fitting in size. Being a part of the Nubia line, you can expect top-shelf specs with this one too!
Design
Of course, the design language of the ZTE Nubia Z7 mini follows in the same precise manner as its larger sibling in the Nubia Z7. From head-to-toe, there's no shortage of attention and detail, as the phone bears a more hand-friendly size and solid construction. Its body is still comprised out of the same soft touch matte plastic casing, but now missing is the metal trim bezel around its side. Instead, the soft touch matte finished casing extends around the sides of the Z7 mini.
Display
Toning things down for this mini variant, the ZTE Nubia Z7 mini is flaunting a smaller sized 5-inch 1080 x 1920 display. Indeed, it's smaller in size and lower in resolution than the display in the Nubia Z7, but nevertheless, it's still an effective one that's rich with great details, wide viewing angles, and natural looking colors – so it has all of the qualities to make it favorable looking.
Interface
ZTE's Nubia 2.5 UI is running on top of Android 4.4.2 KitKat, which is a refreshing looking skin that's rich with animations and features. We can tell that ZTE takes a lot of care and attention to the operation of its customized experience, one that even features small things, like its one-handed mode, to make it more practical to use with a single hand. The only thing left to catapult the experience, of course, is to bring it up to Android 5.0 Lollipop!
Processor and Memory
Just like the display, the ZTE Nubia Z7 mini's processor is a step down – a quad-core 2.0GHz Qualcomm Snapdragon 801 chip with 2GB of RAM. Despite the shift to a lowered clocked chip, with the lower amount of RAM as well, the Nubia Z7 mini still manages to exhibit plenty of smooth and snappy responses. From our cursory look, we didn't come across any slowdown or lag with its performance, so it's a safe bet that it can handle its fair share of processor intensive applications.
Chopped down, too, is the handset's amount of internal storage. Specifically, it's only 16GB available with this one, which is still plentiful enough, but it can be supplemented by the availability of its microSD card slot.
Camera
ZTE wants to make sure that owners take some sharp looking photos with the Nubia Z7 mini, just because it's been outfitted with a 13-megapixel Sony Exmor RS CMOS sensor with optical image stabilization, f/2.0 aperture lens, and a two-toned LED flash. Surely, we can expect nothing but perfection with this combination, but better yet, the phone is capable of recording 4K videos. Needless to say, the entire package sound exceptionally juicy!
Expectations
Certainly, the specs of the ZTE Nubia Z7 mini has been toned down over its beefier sized sibling in the Nubia Z7, but despite that, it's a compact sized smartphone that oozes with plenty of juicy specs to keep it attractive. What's especially drool worthy is its price point, where it can be picked up online for about $240 through various outlets. Since it's not coming to the US through any official channels, it might be worth it to import if you're looking for a premium offering from ZTE's camp – and without having your wallet drained too much at the same time.