Your Apple iPhone is less likely to suffer a cracked screen, but is more likely to be lost
27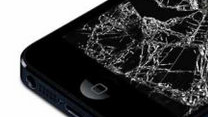 Device Insurer ProtectCELL said on Thursday that the Apple iPhone is less likely than other smartphones to suffer a cracked display and other problems that would require a replacement device. But the insurer did say that an iPhone is more likely to be misplaced than other handsets. To be more precise, ProtectCELL said that owners of the Apple iPhone are 54% less likely to require a replacement device for any reason.
But while iPhone owners are 11% less likely to report a broken or damaged device compared to those sporting other smartphones, they are 65% more likely to request a replacement device after misplacing their handset. And something must have happened to tablet owners between 2012 and 2013. Tablet owners last year were 90% more likely to seek a replacement slate than tablet owners the year before.
The company has written over 2 million policies covering smartphones and tablets.
source:
ProtectCELL
via
WSJ
,
AppleInsider