You'll soon be able to buy the OnePlus 2 without an invite in a short open sales window
16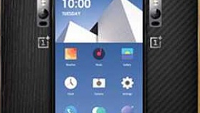 After frustrating potential customers last year when it launched its first smartphone, the One, OnePlus seems to have managed to botch the launch of the
OnePlus 2
as well. In a post on the OnePlus forums, CEO Carl Pei recently apologized to the company's fans for letting them down again. As a token of appreciation for standing by the company, Pei also said that interested customers will be able to buy the OnePlus 2 without an invite during an open sale later this month.
If purchasing the "2016 Flagship Killer" is on your priority list, you'll have to act fast, as OnePlus will only open up sales for an hour. The open sales hour will take place at a currently unspecified date in either late September or early October. Unfortunately, these are all the details that the company was willing to share at this point.
Previously, the company promised to make it much easier to get the OnePlus 2 compared to how the invitation-based purchasing system worked with last year's OnePlus One. Despite this, however, Pei said that his company has only recently started selling the smartphone in "meaningful" quantities, a month since the previous ETA.
A simple apology would have done little to alleviate the discomfort of five million people, which is how many have pre-ordered the OnePlus 2 since the young smartphone maker announced the new smartphone last month. It will be very interesting to see how many of these people will purchase the handset during the one-hour window when sales will be open.
We'll keep an eye out and let you know when more info surfaces. In the meantime, let us know what you make of this one-hour open OnePlus 2 sales window!