YouTube tests renamed tabs focused on messaging
2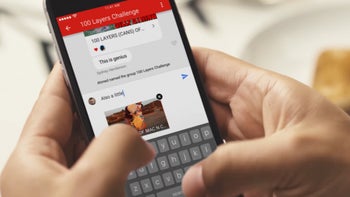 The simple rule of mobile apps these days is that everything has to be a messaging app, regardless of any other factors, especially if your company has been having a tough time with building social networks. At least, that seems to be the reasoning behind YouTube adding better messaging features and trying to push options outside of just video for users. Now, it appears Google might be trying to highlight those features a bit more by renaming a couple tabs in the app.

What is currently labeled as the "Activity" tab for YouTube is being tested with the new name of "Inbox", and within that tab, what had been labeled as "Shared" might be renamed to "Messages". Additionally, YouTube appears to be testing a change from using the word "Contacts" to "Friends". The name changes seem to still be in the testing phase, but the proposed changes are more descriptive and easier to understand than before, as far as we're concerned.
All of this is part of YouTube's push to add more social features to the service. It began with better ways to share videos directly within the app rather than users
sharing links
through other messaging services, then YouTube added
social feeds
for channels to be able to push text or image updates to followers. Whether the changes are working or not will remain to be seen, but the changes do at least make logical sense for the service and don't seem to be social for social's sake.