Backstage may soon make YouTube a full social network with text and image posts
8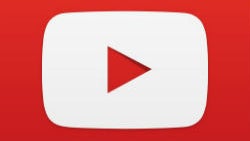 A new report is claiming YouTube may have some major changes on the way as part of a project called YouTube Backstage. If the report is accurate, Google may be working towards its third attempt at a full fledged social network and rather than trying to build something new from the ground up, it may attempt to expand YouTube to be it.
YouTube is reportedly developing a feature called Backstage which would allow users to not only share videos with subscribers but also share photos, polls, links, and text posts. As you can probably tell, this would expand YouTube to be a full social network on par with others in terms of features. Backstage could launch as soon as the fall, but supposedly at least by the end of the year. However, as is Google's usual method, it seems there would be a slow rollout starting with select popular YouTube accounts and with limited features.
Backstage allegedly would be a separate tab on a user's YouTube channel alongside Home, Videos, and Playlists, but they would appear in a subscriber's feed as well, which would make them highly visible but sounds like it could also make your YouTube subscriptions tab quite a mess without a way to filter it.
YouTube Backstage could start out just as a way to keep the discussion about YouTube videos on the platform, but it could quickly expand to be a proper social network. Backstage would also feature so-called "rich replies" which would allow users to reply to posts with photos or videos as well as regular text.
If this really does happen, it would instantly create the first real competitor to Facebook that we've seen because YouTube has 1 billion monthly active users. The report doesn't mention what this might mean for Google+ though. Google+ does still have solid activity in its communities, but general individual usage doesn't tend to compare to Facebook or Twitter.