YouTube client ProTube feels the heat from Google, removes itself from the App Store
14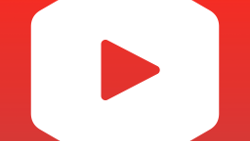 On the first of this month, alternative YouTube client
ProTube
was removed from the Apple App Store by its developer. This took place following complaints lodged by YouTube owner Google. The search giant first filed its complaint a year ago stating that the app violated its Terms of Service. Google pointed out in its complaint that ProTube was a paid app which alone was a violation of the YouTube ToS. ProTube developer Jonas Gessner wrote in his blog on Sunday that Google requested that ProTube remove all of the features that made it different than YouTube.
Google wanted ProTube to remove features such as the ability to play video at 60fps, offer background playback and stream an audio only mode. Many of these features are available from the YouTube Red premium service that Google sells for $10 a month. By asking ProTube to become a free app and demanding that it remove all of its features, Gessner says that Google would be turning ProTube into a YouTube clone and removing cheaper competition for YouTube Red.
The developer said that ultimately he had three options:
He could make the app free and remove all of the features. This would have upset all of the ProTube users who paid for a premium service. In addition, a free YouTube app could attract too many users which could breach the daily limit of requests to the YouTube API which would shut down the app until the following day.
Negotiating with YouTube was another option. However, Google threatened to take him to court which scared him as did the possibility of getting cut off from the YouTube API.
The last choice, to remove ProTube from the App Store, seemed to be the best option for everyone involved. Gessner would no longer be under the threat of getting sued, and ProTube subscribers who paid for the app could continue to use it.
While ProTube 1 is still available of Cydia, he decided against offering ProTube 2 on the app distribution service for jailbroken iPhone and iPad units. His reasoning? Not that many people jailbreak their iOS devices anymore, so the potential number of users would be small. And he still could end up in legal hot water thanks to Google.
The last version of ProTube was version 2.5.9 and overall, the endeavor was a success for Gessner even though its reign lasted only three years. The good news for fans of his work is that Gessner says that he will return to the App Store. However, he promises that his next app won't be dependent on a third party.
Meanwhile, the ProTube app is still available

source: ProTube via AppleInsider