YouTube builds native messaging to keep you locked in the app
12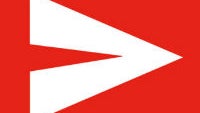 YouTube is getting an interesting new feature pretty soon: native messaging. Apparently, YouTube has finally realized that people love talking about YouTube videos, but the comment threads on those videos are not the most pleasant places for friendly conversation (of course that could be said about most comment threads on the Internet).
So, it seems that the simplest solution is to build messaging directly into the YouTube app itself. This means you no longer need to copy links, send them via your messaging app of choice, and carry on the conversation within that app, if you don't want to. You'll be able to easily share videos with friends and chat with them directly in the YouTube app. When the feature hits your device, you'll find a new messaging tab to keep track of the conversations and friend groups you set up and comment when you want or share what you want.
The theory is that the longer you spend in the YouTube app, the more videos you'll watch, which means more ad revenue for Google and its content creators. It's not a bad idea, but it's unclear if the feature will catch on because if there's one thing the world doesn't need more of, it would be messaging options.
Native messaging in YouTube will go live for a small group of users today and is planned to roll out gradually as people use it and invite others to chat. We haven't seen it pop up on our devices, but we'd love in if anyone out there can help!