YouTube app update comes with a built-in video editor
5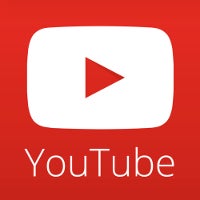 The YouTube app on Android has just received its update and it brings a couple of tweaks, as well as a juicy new feature – a video editor. The new feature will allow you to add music (from YouTube's royalty free library) to the clips you upload, crop them, and add from a number of visual filters.
Other features include a redesign of the app's front page – it is now separated in 3 tabs. The "home" tab displays interest-based suggestions; the "subscriptions" tab will give you a feed of all the channels you are subscribed to; and lastly, the "account" tab will give you access to your history, videos, notifications, and playlists. The "upload video" button can be found in the "account" tab.
The update also contains the
vertical video tweak
– from now on, when you watch a video that has been shot vertically, going in full screen will not rotate the clip in landscape mode and squeeze it between two huge black bars. Instead, vertical videos will properly display in portrait mode on your phone.