You may want to stay away from the Nexus 5X 16 GB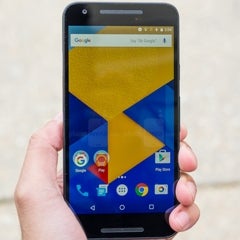 If you're planning to
buy the Google Nexus 5X
, you should really consider getting the 32 GB version, and not the 16 GB one. Obviously, the 32 GB model is a bit more expensive (
in the US
, it costs $429, while the 16 GB variant is sold for $379), but we think it's really worth spending that extra $50 (or €50, if
you live in Europe
) for it.
The user memory that's available on any new smartphone is never equal to the advertised internal memory: a 16 GB handset won't really offer 16 GB of usable storage space, and the same goes for devices with 32 GB, 64 GB, or 128 GB of internal memory. Of course, many customers already know this, but those who are buying a smartphone for the first time may be unpleasantly surprised by this fact.
While the
Nexus 5
16 GB from 2013 had 12.5 GB of free user memory, things are worse with the
Nexus 5X
16 GB, which offers only 10.6 GB of free user memory out of the box. Since the handset does not feature microSD card support, the low internal memory can quickly become a problem, especially for those who are planning to install many apps and games.
In case you're wondering, the Nexus 5X 32 GB offers about 24 GB of free user memory out of the box - that's more than double the amount of free space you're getting on a 5X 16 GB. So it's obvious that the 32 GB variant of the handset is a better buy. If you're not yet sure you want to buy the smartphone, check out our
Nexus 5X review
for a detailed look at it and its features.
No images