You have seen the iPhone clone GooPhone, HTC One fans, meet the HDC One
71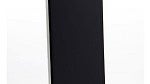 It was just last month that
we saw the first clone
of the
HTC One
before the handset was even announced. The copycats at GooPhone, known for making some pretty impressive copies of Apple products among others, had renderings of the GooPhone One out with a list of anticipated specifications.
Enter the HDC One, another interesting and accurate looking clone with a bargain basement price in China. Forgone are the aluminum body, 1080p display and Qualcomm CPU.
In this bad boy, you get plastic, a middle of the road 720 display and a quad-core 1.2GHz MediaTek processor. You also have to make do with 1GB of RAM and unlike many other clones from China, this device does not support dual-SIM cards.
Ultrapixel camera? Forget it. There is an 8MP shooter on the back and a front facing 2MP camera. There is not much of a battery on board either, a 1,600mAh cell is there to provide some power. On the plus side, Android 4.2.1 is on board. How much will the HDC One cost? Only $160. Of course, there are a heap of compromises with the deal, but as you can see from the pictures, outwardly speaking, that is one impressive copy.
The only other caveat we can offer is that this device will apparently be going on sale in China on April 1st, so remember the saying about a fool and his money.
sources:
GizChina
via
Android Community