You can now send Google Maps directions from the desktop to your Android device
10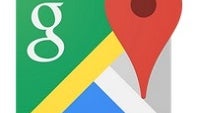 Chances are you can relate, you happen to be sitting at your desk, typing away on your laptop or desktop, and you are getting ready to go somewhere. You start planning your trip and pull up Google Maps to get an idea where you are headed, and then you remember you should have done this part on your smartphone so you do not have to retype everything when you are ready to leave.
About a month ago, Google updated Maps allowing users to send directions pulled up in a desktop browser to the Google Maps app on iOS devices.
Now that feature is enabled for Android devices too, and it works from Chrome, Firefox, or Internet Explorer desktop browsers. If you have the latest version of Google Maps (v. 9.11.0) on your Android device, and you are signed in with your Google ID, then the option to send directions from the browser to your compatible smartphone or tablet should automatically appear.
The sent directions will appear as a notification on your device, and you are good to go to begin navigating or review the route. This new feature is certainly going to be quite handy.
via:
Android Police